SAWPA Appoints New General Manager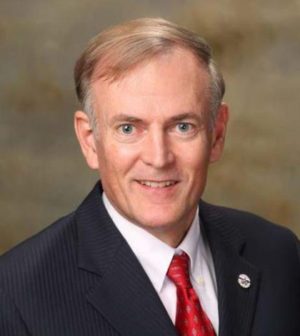 The Santa Ana Watershed Project Authority (SAWPA) Commission recently announced the appointment of Richard E. Haller as the new General Manager. Mr. Haller had been serving as Interim General Manager since July 1, 2017.
Prior to July, Haller was the Engineering & Operations Manager and has held several positions at SAWPA since 2001. Under his innovative leadership, Mr. Haller successfully directed all aspects of SAWPA's 73-mile, $165 million regional brine line, achieved an 800% decrease in spill frequency, improved in-house staff efficiency resulting in enhanced quality and decreased operation costs, and managed over $50 million in capital improvements protects.
"I am pleased the Commission has placed its trust in me," said Mr. Haller. "I am thrilled for the opportunity to serve the watershed as SAWPA General Manager, and I look forward to working with the stakeholder community."
A registered civil engineer, Mr. Haller was a Project Manager for CDM Smith for 10 years, serving as the on-site engineer of a $20 million EPA Superfund project; prior to that time, he was a Project Engineer managing a variety of water, sanitary sewer and residential/commercial development projects and served as Assistant Town Engineer in Woodsboro, Maryland.
"This is a unique opportunity for SAWPA to not only continue as a water leader throughout the state," said SAWPA Chair Susan Lien Longville, "but also to strengthen local stakeholder involvement through leadership and interagency consensus."
Haller's appointment fills a vacancy left by Celeste Cantú, who retired from public service after 10 years at SAWPA and a career in government service of more than 40 years.