Shasta County Land Owner assessed penalty for cannabis cultivation water quality violations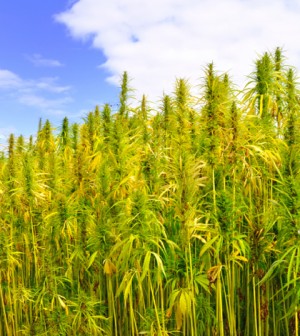 A Shasta County property owner has been assessed a $143,640 penalty by the Central Valley Regional Water Quality Control Board (CVRWQB) for illegally developing his property for cannabis cultivation. Lawrence Gasper's activities resulted in unlawful sediment discharge upstream of Little Cow Creek in the Bella Vista area northeast of Redding. The discharge continues to be a threat to surface water and aquatic habitat. Little Cow Creek ultimately flows into the Sacramento River.
The CVRWQB made numerous attempts to reach Gasper in order to resolve the water quality issues on his four-plus acre property but Gasper was non-responsive to efforts to contact him. The Regional Water Board issued a Cleanup and Abatement Order to Gasper on June 27, 2016. The penalty was issued after a hearing before the Board on Oct. 20, where staff presented evidence that Gasper failed to take responsibility for his actions.
"The water quality problems on this property could have been resolved relatively quickly and for a fraction of the cost had Mr. Gasper cooperated with the Water Board and the county," said Clint Snyder, assistant executive officer for the Central Valley Water Board. "The penalty adopted by the Water Board reflects the serious nature of these violations and the importance of the property owner being responsive to Regional Water Board orders and communications. Mr. Gasper's continued refusal to comply with the Cleanup and Abatement Order to resolve ongoing water quality concerns at the property resulted in the Regional Water Board imposing this significant liability amount on Mr. Gasper."
Based on satellite imagery and ultimately Gasper's own statements, excavation of the property occurred during 2014 and resulted in numerous unpermitted discharges of sediment into Little Cow Creek. Gasper has stated that he conducted all of the work himself. Gasper purchased the property in November 1990.
The California State Water Resources Control Board adopted a new statewide policy for strict environmental standards for cannabis cultivation earlier this month which protects California's waters from cannabis-related waste discharges, protects stream flows and establishes protections for riparian areas and wetlands. Cannabis cultivation can pose serious threats to water quality and fish and wildlife by diverting water or releasing fertilizers, pesticides, and sediments into waterways if left unregulated. The new Cannabis Cultivation Policy establishes statewide requirements, known as the Cannabis General Order, and has established conditions for cannabis-related water rights referred to as Cannabis Small Irrigation Use Registrations. California expects to see increased cultivation of Cannabis with the state poised to allow the recreational use of marijuana for adults starting in January.
When the new policy was adopted in mid-October, State Water Board Chair Felicia Marcus said, "We are establishing the environmental protection rules of the road needed to deal with the expected expansion of cannabis cultivation statewide. (This) action creates a strict set of rules cannabis cultivators will need to follow in order to protect water quality and quantity. We will work closely with other state agencies to make sure cultivators are aware of these rules and are following them."
The Administrative Civil Liability Order pertaining to Gasper's case was the result of multi-agency cannabis regulation and enforcement efforts involving the Regional Water Board, the State Water Resources Control Board and the California Department of Fish and Wildlife. Assistance in this matter was also provided by the Shasta County Department of Resource Management Building Division.