South Orange County Wastewater ordered to undergo audit concerning finances, transparency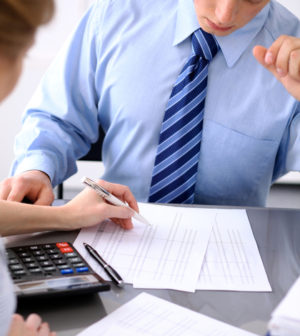 Faced with concerns voiced by community leaders and elected officials, the South Orange County Wastewater Authority (SOCWA) is now facing an independent audit ordered by a bipartisan panel of state lawmakers. At a recent meeting, the Joint Legislative Audit Committee (JLAC) unanimously approved a request by State Senator Pat Bates (R-36th District-Laguna Niguel) and Assemblyman Bill Brough (R-73rd District-Dana Point) to conduct a state audit of SOCWA, a joint powers authority. The state audit will examine SOCWA's financial records to ensure accountability and transparency.
Comprised of ten public agencies, SOCWA was formed to seek and secure federal funding to address regional wastewater treatment needs. Over the last several years, Moulton Niguel Water District — one of SOCWA's member agencies — raised concerns about the financial inconsistencies in SOCWA's records, in addition to highlighting SOCWA's troubling pattern of conducting business behind closed doors.
Laguna Niguel Council Member Elaine Gennawey experienced firsthand being prohibited from attending a public meeting. She contends that SOCWA's lack of transparency and accountability validated the need for the audit.
"I was dismayed at SOCWA's responses to questions about the amount and proportionality of services received by their ratepayers," Gennawey wrote in a letter of support for the audit. "When I (attempted to) attended the May 12, 2017 SOCWA meeting, which was a public meeting under the Brown Act, I was barred access to the meeting by a locked gate across the front of the property… context for what may be a culture of non-transparency and unaccountability."
SOCWA has been plagued by financial irregularities, which include two consecutive audit reports with qualified opinions. Orange County Auditor-Controller Eric Woolery, who testified in support of the audit, has offered to assist SOCWA in rectifying these issues, but his offers have been rebuffed. Concerns have been raised regarding SOCWA's questionable accounting and fiscal management by community leaders from Aliso Viejo, Dana Point, Ladera Ranch, Laguna Hills, Laguna Niguel and Mission Viejo along with Orange County Coastkeeper and the Orange County Employees Association.
SOCWA's financial irregularities include:
No Accounting for $1 Million: SOCWA failed to account for $1 million in funds.
Basic Errors: Monthly financial reports contained basic errors.
Missing Records: A former SOCWA employee deleted invoices prior to July 2014.
Late Audit Reports: SOCWA's last two annual audits have been submitted late to the relevant monitoring agencies — with one in violation of state law.
"Our members are concerned about serious questions that have been raised related to SOCWA's handling of public funds," Jennifer Muir Beuthin, general manager of the Orange County Employees Association, wrote in a letter of support for the audit.
Although the independent audit could take as much as six months to complete, its approval by the state's Joint Legislative Audit Committee was hailed by one of SOCWA's member agencies along with Senator Bates and Assemblyman Brough.
"The Joint Legislative Audit Committee has a track record of restoring public accountability to wayward agencies," Garry Brown, founder and executive director of Orange County Coastkeeper, wrote in support of the SOCWA audit.
"We thank the Joint Legislative Audit Committee for its bipartisan support of our request to ensure that Orange County taxpayer dollars are spent properly," Senator Bates and Assemblyman Brough said in a joint statement. "An independent audit will help explain inconsistencies in SOCWA's financial records and provide greater transparency to the public."
Joone Lopez, general manager of Moulton Niguel Water District, also expressed her appreciation for the upcoming audit and his appreciation to the legislators who proposed the audit saying, "While the audit was met with ardent opposition by SOCWA, we are very pleased to see that the audit is moving forward. We appreciate the tremendous support from Senator Bates, Assemblyman Brough and all of the JLAC members in advancing public transparency, fiscal accountability, and effective governance."