Two CA environmental businesses receive Phase II EPA awards to bring their products to market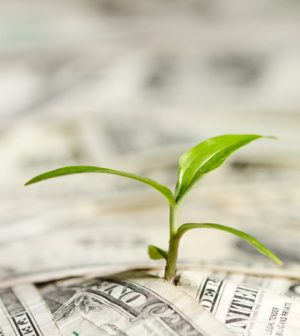 The U.S. Environmental Protection Agency (EPA) announced this week that two small California businesses will share $600,000 in funding to develop technologies that provide solutions for environmental issues.
Hayward-based Microvi Biotech will use its $300,000 award to develop a method for treating phosphorous and other nutrients in wastewater. Removing nutrients from wastewater can help prevent water quality loss and the formation of toxic algae blooms. Microvi Biotech's technology will subsequently recover phosphorus as a valuable by-product of the treatment process.
The EPA's Phase I award of $100,000 is a competition for companies to submit research addressing key environmental issues. After receiving a Phase I award, companies are eligible to compete for a Phase II award of $300,000 to further develop and commercialize the technology and subsequently bring their products to market. The Phase II contracts are from the EPA's Small Business Innovation Research (SBIR) program, which awards contracts annually through the two-phase competition.
Microvi Biotech's technology addresses the environmental issue of far-reaching health and environmental impacts, including the formation of toxic algae blooms, eutrophication, and loss of water quality when discharged nutrients such as phosphorus and ammonia are found in surface waters. According to Microvi Biotech's abstract, the wastewater industry has a significant need for high-efficiency nutrient removal technologies. However, current nutrient removal treatment technologies can be costly and ineffective to reliably achieve regulatory limits of <0.1 mg/L of phosphorus and <1 mg/L of ammonia. This Phase II project is based on a novel technology called ProviTM for consolidating the treatment of phosphorus and other nutrients in wastewater. The core innovation of this project is the use of novel biocatalysts comprising specialized high-efficiency microorganisms capable of rapidly and reversibly accumulating phosphorus from complex wastewaters. Unlike conventional biological systems, the Provi technology does not rely on the growth and wasting of biomass, thereby enabling a less expensive, energy-efficient, and minimal sludge process.
Toxic algae blooms are a common California water problem – and elsewhere — in the warmer months. Toxic algae blooms can cause rashes, skin and eye irritation, allergic reactions, gastrointestinal upset, and at high levels, exposure can result in serious illness or death, according to the California Department of Public Health. Dogs are especially vulnerable to getting sick from exposure to toxic algae. There have been several reports through the years of dogs dying following exposure through either directly drinking contaminated water or by licking their fur after going in the water.
The other California recipient awarded $300,000 from the EPA is Hi-Z Technology Inc. The San Diego -based company will use the award to further research and develop a thermoelectric cook stove that operates with reduced emissions. The stove also provides a reliable energy source, generating up to eight watts of power for household use.
The two California businesses join four other companies receiving Phase II EPA contracts:
TIAX LLC, Lexington, Mass., to develop a technology that simultaneously treats and decontaminates chemical and radiological hazards for homeland security applications.
XploSafe, Stillwater, Okla., to scale up and demonstrate a technology that recovers nutrients from wastewater and then reuses those nutrients as fertilizer.
Renuvix LLC, Fargo, N.D., to further develop their high-performance resin coating which has significantly lower levels of air pollutants than current technology.
ASAT Inc., Cottage Grove, Ore., to commercialize a clean-burning, biomass-fueled, integrated stove that can be used for cooking, heating, and as a source of power.
"Small businesses are not only essential to the American economy, but they also produce some of our best, cutting-edge technologies," said EPA Administrator Scott Pruitt. "Through this funding, these companies will create jobs and create value in the marketplace, all while developing innovations that protect the environment and human health."