Two San Fernando plastic manufacturers resolve Clean Water Act violations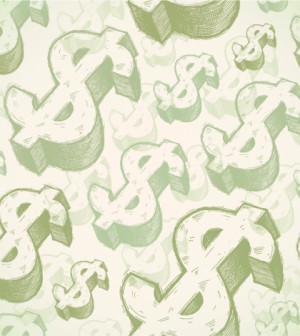 Inspections in December 2015 by the U.S. Environmental Protection Agency (EPA) that found two San Fernando plastic manufacturers in violation of federal Clean Water Act standards have been resolved. Western States Packaging, located in Pacoima and Sun Valley-based Direct Pack have both corrected their deficiencies and returned to federal compliance.
The EPA's inspections of the two facilities were done at the request of the California Environmental Protection Agency and the Regional Water Quality Control Board in support of the state's environmental justice enforcement initiative in the Pacoima/Sun Valley areas within the city of Los Angeles. Of concern were the possible violations of plastic pellets, also known as "nurdles." Nurdles are plastic beads about 1/5 of an inch in diameter and are widely used in manufacturing. They contribute to plastic debris and pollution of the nation's inland and coastal waters. In the inspections of Western States Packaging and Direct Pack, both facilities were found with nurdles entering storm drains that discharge to the Tujunga Wash and then flow into the Los Angeles River.
Western States Packaging uses nurdles as raw material to manufacture food-grade plastic bags. EPA inspectors observed spilled plastic pellets on paved surfaces throughout the facility without proper control measures in place and also determined that the facility was not operating with the proper stormwater permit.
EPA inspectors discovered Direct Pak was discharging industrial wastewater without the proper permit and also found that that the facility did not use proper capture devices, such as pans or tarps in loading areas, and did not have necessary containment systems to trap plastic material and prevent releases to local waterways. Additional violations included improper storage of chemicals and industrial wastes, failure to promptly repair or maintain equipment and inaccurate monthly inspections reports. Direct Pak uses nurdles to manufacture plastic packaging products.
"The Los Angeles River provides vital habitat to birds, fish and other organisms that depend on the river for survival," said Alexis Strauss, EPA's acting regional administrator for the Pacific Southwest. "It is essential that manufacturers take proper steps to prevent nurdles from polluting surrounding waterways and harming local wildlife."
Under the Clean Water Act, plastic manufacturers are required to obtain a stormwater permit from the state to discharge industrial stormwater to surface waters. The permit requires the installation of controls and use of best management practices to prevent or minimize the discharges of pollutants, such as plastic resin pellets, flakes or powders, in runoff from their operations.
Nurdles that wash into storm drains and out to open water can be eaten by fish, birds and other wildlife. Ingestion of the plastic can displace food in an animal's stomach and may lead to starvation. Plastic debris in marine environments has been found to absorb persistent toxic chemicals that are harmful to humans as they have been shown to travel up the food chain.
Under the agreement with the U.S. EPA, Western States Packaging, Inc. will pay a $25,000 penalty and Direct Pack, Inc. will pay a $42,900 penalty.
Both settlements are subject to a public comment period. The Western States Packaging settlement will be available for comment until July 21st and can be found at: www.epa.gov/ca/western-states-packaging-inc-proposed-settlement-clean-water-act-class-i-administrative-penalty.  The Direct Pack settlement will be available for comment until July 31st and can be found at: www.epa.gov/ca/direct-pack-inc-proposed-settlement-docket-no-cwa-09-2017-0003.