Water Authority Joins Scripps Institution of Oceanography to Optimize Water Management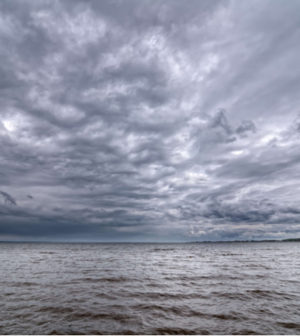 The San Diego County Water Authority has collaborated with Scripps Institution of Oceanography to optimize water management before, during and after California's ever-changing seasonal storms and better predict atmospheric rivers.
Atmospheric river storms produce 40 to 60 percent of the west coast's annual precipitation and most of the state's flood damage. Predicting and managing this is challenging due to unpredictable and changing snowmelt and rainfall.
To study this, Scripps' Center for Western Weather and Water Extremes (CW3E) introduced the Water Affiliates Group, which brings together relevant science and water industry expertise to enhance reservoir operations along with California's changing climate.
"This partnership with Scripps Institution of Oceanography underscores our commitment to strategic, science-based decision-making and long-term planning," said San Diego County Water Authority's Board of Directors Chairperson Jim Madaffer. "By supporting advances in forecasting, we can more efficiently and effectively manage water resources both local and statewide. This ultimately will benefit everyone in California by helping sustain our economy and quality of life."
San Diego County Water Authority General Manager Sandra L Keri stated that this collaboration is a "great example of how water agencies are stronger together by addressing major climate challenges that affect everyone across the arid west. By combining forces with some of the leading scientist in the world, we will enhance our planning capacity and be ready to adapt to whatever the future brings." She also stated that this partnership speaks to Governor Newsom's Water Resilience Portfolio, which encourages voluntary agreements, smart water storage strategies and coordination of data collection.
Once finalized, CW3E and its partners will share their finding of best practices in forecast-informed reservoir operations and management of atmospheric rivers and droughts and develop strategies for reducing flood risk and increasing consistent water supply.