Water district sees $1.5 million fine for diverting water
By
admin
on July 22, 2015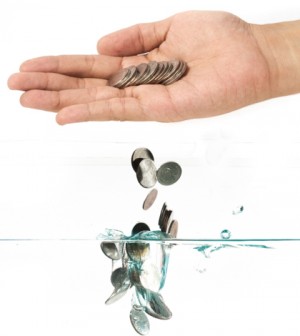 On Monday, the State Water Resources Control Board proposed a $1.5 million dollar fine for the Byron-Bethany Irrigation District, located in the San Francisco Bay Area. The fine was proposed because the district was illegally diverting water from a pumping plant. The district was warned about the lack of water resources in June but ignored the warning.
The Byron-Bethany Irrigation District is receiving the first fine against a senior water rights holder. In the past, senior water rights holders have been exempt from water curtailments, despite the California drought.
The water district serves 160 farms and over 12,000 residents. Under Governor Brown's mandatory cutbacks, the district was facing stringent water cuts. They were afraid the service demand would be greater than the actual water available, officials said.
"We did not receive advance notice of the penalty and have just learned of this. We are working on a response," Byron-Bethany spokeswoman Erin Gilhuly told The Los Angeles Times.
District general manager Rick Gilmore believes the fine could be a complete mix up. He told The Associated Press that the water the State Water Resources Control Board is referring to could actually be supplemental supplies the district purchased.
Because of the California drought, the board can fine water-rights holders up to $1,000 a day and $2,500 per acre-foot if they violate curtailment orders.
According to Andrew Taurianien, a prosecutor with the board's Division of Water Rights, the water district could have seen a $5 million fine – the maximum penalty the board is authorized to give – for diverting water.
The Byron-Bethany Irrigation District has 20 days to appeal the fine. Should they appeal the decision, a hearing will take place, although it's uncertain how long it would take for a final decision to be made.
Litigation may arise from the board's decision. It's unclear if the board has the authority to pull senior water rights and demand cutbacks, even in times of drought.
Water experts across the state anticipate the board placing fines on other water agencies for similar offenses.
"It means the state is taking the drought extremely seriously; They're following through on their commitment to enforce water rights because it's not like there's extra water to go around," UCLA associate vice chancellor of environment and sustainability Mark Gold told The Los Angeles Times. "This is a serious fine that will capture the attention of agricultural water users in the entire state of California."