Workers dislocated by drought receive temporary work
By
admin
on July 24, 2015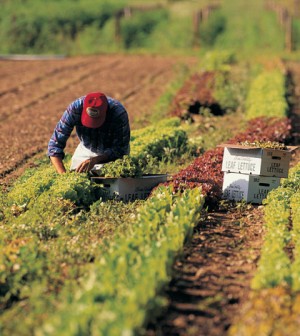 Last Friday, the United States Department of Labor approved an $18 million National Dislocated Worker Grant to the State of California. The money is to be used for workers who lost their job because of the California drought.
"For so many in California's growing regions, water has been their livelihood for generations," U.S. Secretary of Labor Thomas E. Perez said in a statement. "Without it, growth – both the natural growth of living things and of the local economy – slows to a standstill. For those whose ability to provide for their families is most immediately affected by the drought, this funding will provide much needed temporary employment…"
Thomas credits Congressman Jim Costa (D-Fresno) for contacting the Department of Labor for additional assistance. According to Thomas, he wouldn't have known about the "suffering families" if it wasn't for Costa bringing the situation to his attention.
Under this grant, 1,000 workers will be hired for six-month periods, with public and nonprofit agencies working to remove debris that could spark potential fires and mudslides. They will also be utilized to renovate and repair public facilities that have been damaged by the California drought.
Additional funds will be awarded to the State based on demonstrated need.