Agreement Makes Way for Water Districts to Work Together to Save Ratepayers Money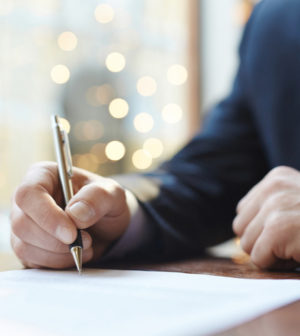 Olivenhain Municipal Water District (OMWD) announced last week that an agreement with Vallecitos Water District has been finalized that will allow for cooperative use of Vallecitos' Double Peak Reservoir site in San Marcos.
The partnership enables OMWD to take advantage of Double Peak's location, which overlooks much of OMWD's service area, by reducing the amount of equipment necessary to complete an upgrade of OMWD's communication network.
"Now more than ever, we are looking for ways to maximize organizational efficiencies and save our ratepayers money," said OMWD Board President Ed Sprague. "OMWD and Vallecitos have worked together on many projects over the years that have streamlined operations and saved money for ratepayers. This is another opportunity to do both while continuing our collaborative relationship with Vallecitos."
One such mutually beneficial project is a contract between the two water districts through which Vallecitos purchases treatment services from OMWD's David C. McCollom Water Treatment Plant at a lower rate than is offered by regional water wholesalers. As a result, Vallecitos receives a reduced per-unit purchase cost of water. OMWD benefits because it can sell surplus treatment services which offsets water treatment costs and improves efficiency by allowing its plant to run at full capacity.
"We are very proud of the cooperative relationship that has been established with OMWD, as both of our agencies value innovative solutions to regional issues. This agreement shows how local agencies can work together to share limited resources to provide greater cost-savings, which will ultimately benefit both agency's customers." said VWD Board President Betty Evans.
The board of directors for OMWD and Vallecitos approved the agreement at their June 17 and July 1 board meetings, respectively. The arrangement is expected to save OMWD ratepayers over $100,000.
OMWD will install its communications equipment at Double Peak Reservoir this fall.