Bureau of Reclamation Names Robert Pike as Chief of Dam Safety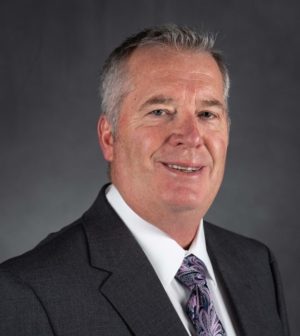 The Bureau of Reclamation named Robert Pike, P.E., as chief of Dam Safety. In his new position Pike will oversee the Dam Safety Program which includes evaluating safety deficiencies and implementing proactive solutions at dams across Reclamation properties.
Pike joined Reclamation more than 30 years ago after graduating from Montana State University. He most recently served as Reclamation's deputy chief of the Dam Safety Office since 2014.
Pike began his Reclamation career as a rotation engineer working on a rehabilitation and betterment project in Riverton, Wyoming. He also served as an engineer in the Great Plains Regional Office Water Rights and Reservoir Operations as well as the Great Plains Region Dam Safety Coordinator before moving to Denver in 2011 to serve as the Great Plains Region Program Manager in the Dam Safety Office.
In assuming the position as chief of Dam Safety Pike will be responsible for the Dam Safety Program which is composed of two components — the Safety Evaluation of Existing Dams and Initiating Safety of Dams Corrective Actions Program. The Safety Evaluation of Existing Dams program maintains responsibility for performing site evaluations and identifying dams that pose an increased risk to the public; they are also responsible for completing the related analyses needed to expedite corrective action decisions and for safeguarding the public and associated resources. The second component — Initiating Safety of Dams Corrective Actions program — focuses on evaluating and implementing actions to resolve safety concerns at Reclamation dams.
"Reclamation and its partners work to ensure that its dams do not present unreasonable risks to people, property, or the environment," Security, Safety and Law Enforcement Director Karen Knight said. "Bob will use his extensive experience to work with our local, regional and national partners to manage risk at each of our facilities."
Pike is a member of the Association of State Dam Safety Officials, United States Society on Dams, and the Centre for Energy Advancement through Technology Innovation. He is a Registered Professional Engineer in Colorado.