Bureau of Reclamation Official to Address 12th Annual San Bernardino County Water Conference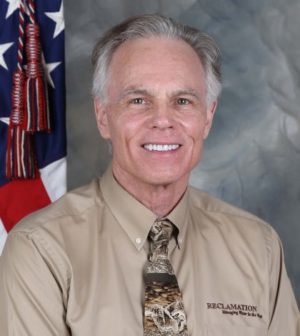 Jack Simes, acting area manager for the Bureau of Reclamation's Southern California Area Office, has been announced as the featured guest speaker at the upcoming 12th Annual San Bernardino County (SBC) Water Conference. The conference is slated for Friday, August 10 from 9:00 a.m. to 1:00 p.m. at the DoubleTree Hotel in Ontario, CA.
"The Building Industry Association (BIA) Baldy View Chapter is honored to have a guest speaker with this depth of knowledge of water issues," said Carlos Rodriguez, BIA Baldy View Chapter CEO.  "Mr. Simes will provide attendees with the latest information about the Bureau's plans to address the tremendous water demands of our region."
"Continued planning for the future water supply for the Southwest is critical to the economic welfare of the region," said Simes. "I am pleased to speak at such a prestigious event and engage with the top leaders on a constructive solutions-oriented dialogue."
The SBC Water Conference was established in 2007 to provide a forum for multi-agency dialogue regarding water and related issues. Annually, water experts, stakeholders and public officials from SBC and throughout the state participate to identify regional solutions to maintaining an ample water supply. Since its inception, the SBC Water Conference has hosted more than 4,000 attendees to discuss issues such as groundwater depletion, water quality issues, strict regulations, monumental infrastructure expenditures and alternative sources of water.
The upcoming water conference will be focused around collaborations to identify long-range solutions to ensure a reliable water supply for the region. Reclamation's Southern California Area Office (SCAO), located in Temecula, is responsible for administering programs to develop or enhance water conservation, reclamation and reuse projects throughout southern California. The office's planning assistance and Native American affairs programs also support various agencies' and tribes' efforts to improve their water management practices. The SCAO encompasses all of southern California within the Lower Colorado Region with the exception of the Imperial, Coachella and Colorado River valleys.
Simes completed his undergraduate courses at the University of Maryland and subsequently completed graduate studies at the University of Baltimore, Troy State University, and Georgetown University.
Tickets for the SBC Water Conference are now available at $125 — or $150 after July 20th — and include breakfast, lunch and participation in the event program. To purchase tickets or inquire about sponsorship, please call (866) 737-4880. For more information, go to: www.biabuild.com/water-conference.