Cadiz Inc. Set to Plant First Commercial Hemp Crop Next Month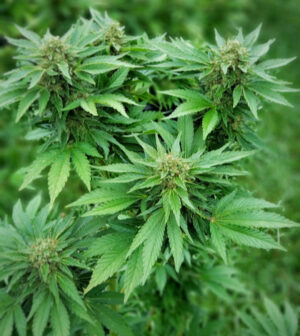 A farm in the Mojave Desert is set to start its first commercial planting of hemp in March 2020. Cadiz Inc. announced the commercial planting to begin next month on Cadiz Ranch in the Mojave Desert and its joint venture subsidiary with Glass House Group is set to farm, harvest, process and market hemp and hemp-derived products this year.
Preparations for the spring commercial planting on 1,280 acres are nearing completion, including installation of new labor force housing, three new irrigation wells and piping to support commercial production. Organic green compost fertilizer has been applied to prepare the soil to support natural, pesticide-free hemp growth.
"Progressing into a viable commercial organic hemp operation provides tremendous growth opportunities for our company, and also aligns with our core mission to deliver organic, sustainable products to help American corporations reduce their carbon footprint," said Scott Slater, CEO & President of Cadiz Inc. "We believe a sun-grown, organic, low water using hemp product from Cadiz can service rising demand across all industries for products that support a more sustainable climate and environment, and offer tremendous benefits for humans, plants and animals."
In 2019, Cadiz planted two trial crops, one in the peak of summer and the other in the winter to confirm the appropriate planting cycle, weather conditions and varietals for growth in the unique environment of the Mojave Desert. The success of the plantings confirmed the commercial viability for the company's agricultural operations.
"The Cadiz Ranch offers fertile ground for growing unique, organic, California hemp suitable for a variety of hemp-derived products, including cannabinoid products and fiber, plastic and building material substitutes increasingly sought by the global consumer," said Graham Farrar, President of Glass House Group. "We believe our hemp-derived product will be attractive to American businesses competing for market share among sustainability-conscious households and buyers seeking natural health and beauty products as well as alternatives to carbon intensive materials."
Hemp was legalized in the 2018 as part of the U.S. Farm bill. So Cal Hemp JV will be managing the cultivation of organic hemp on the ranch.
Cadiz Inc. owns 35,000 acres in the Mojave Desert area and has farmed the property since the 1980s growing a variety of crops including lemons, grapes and seasonal vegetables. The area is also the site of the proposed Cadiz Water Project.