CalDesal Hires Wendy Ridderbusch as New Executive Director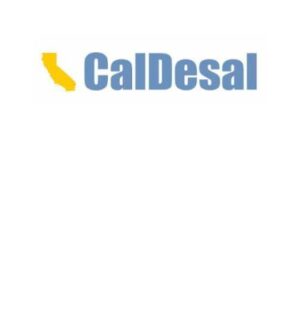 Former ACWA Director of State Legislative Relations Wendy Ridderbusch has accepted the position of executive director at CalDesal, effective Dec. 1. Ridderbusch retired from ACWA in March, 2019 after 18 years of legislative advocacy on behalf of member agencies.
Ridderbusch, ACWA's lead registered lobbyist, was successful in building coalitions and designing strategies that saw effective outcomes in areas such as protection of special district reserve funds, preventing enterprise property tax reallocation to the state, and opposition to the statewide water tax. In her position with ACWA, Ridderbusch oversaw the association's work on policy issues including State Budget appropriations, water recycling, desalination, endangered species, and local government. She was twice voted as Employee of the Year twice by her ACWA coworkers underscoring her ability to excel in collaborative work.
"Ms. Ridderbusch's expertise and well-respected leadership in California water policy will advance not only CalDesal's initiatives, but benefit the entire state," said CalDesal Board Chair Robert Shaver. "With more than three decades of experience, I trust that she will guide the organization toward helping the state achieve its goal of building a climate-resilient water system and ensure healthy waterways for the state's communities, economy and environment."
Ridderbusch's career in Sacramento as was highly visible as ACWA's director of State Legislative Relations, the largest statewide association for water agencies in the country. She led ACWA's forty-member State Legislative Committee to take positions on key bills impacting all facets of the operations of over four hundred thirty member agencies. She also maintained Ridderbusch Strategies, Inc. and is a thirty-year veteran of state public policy and politics, with twenty of those years working specifically within California water.
"Wendy is a true collaborator, which is an important attribute when working with legislators, regulators, water agencies, and developers to meet the common goals of water security, water reliability and environmental stewardship for the State of California," said Mark Donovan, program manager, Desalination at GHD. "We are lucky to have her leading our organization."
In over a decade within the State Legislature, Ridderbusch served as a chief-of-staff and a policy consultant to the Assembly Water, Parks, and Wildlife Committee. She has also worked on several political campaigns including U.S. Senate, State Senate and Assembly races.
"As water resource management strategies become more sophisticated in California, the healthy use of our diverse, 'all of the above' portfolios is increasingly constrained by the common limiting factor of salt, said Phil Rosentrater, executive director for the Salton Sea Authority. "CalDesal understands salt management is critical to human survival, and Wendy Ridderbusch is prepared to advocate for solutions in this arena."
Ridderbusch has a Bachelor's degree in Political Science from UCLA. When not consumed with her advocacy for water and salt management, she volunteers her time as vice president on the Board of Directors for National Charity League, Inc. a sixty-thousand mother and daughter member non-profit that develops young women from grades 7-12 into philanthropic leaders who help transform their communities through volunteerism.