California American Water recognized for commitment to veterans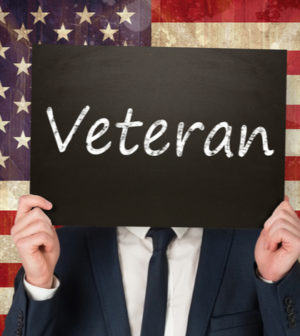 California American Water was recently named to the U.S. Veterans Magazine's Best of the Best Top Veteran-Friendly Company and Top Supplier Diversity Programs lists. The company also received the 105 percent Club Award from the U.S. Veterans Business Alliance.
In 2017, 6.5 percent of California American Water's procurement spend was with disabled veterans, exceeding the California Public Utilities Commission's target of 1.5 percent. During that same year, California American Water worked with the following prime and subcontractor disabled veteran businesses: Aqueous Vets, Altitude Construction, Business Products Express, Blue Watchdog, Americal Solutions, Wells Sweeping Company, Sacramento for Tractors, and 11th Aerial & Architectural Photography.
"California American Water is honored to receive both these recognitions for our efforts to hire veterans and our commitment to working with diverse vendors throughout the state," said California American Water President, Rich Svindland. "We are privileged to have individuals in our company who have sacrificed so much in service of others."
U.S. Veterans Magazine publishes Best of the Best lists annually for veteran-friendly companies, schools, franchises, supplier diversity programs, and government and law enforcement agencies by polling hundreds of Fortune 1000 companies and evaluating their work with veterans. The Best of the Best lists are compiled from market-based and independent research, diversity conference participation, and survey responses.
The Best of the Best lists can be viewed by visiting https://www.usveteransmagazine.com/recognition-lists/#1496867702149-acbd49db-b74a.
California American Water, a subsidiary of American Water (NYSE: AWK), provides water and/or wastewater services to more than 690,000 California residents.