California Water Service Group Awards College Scholarships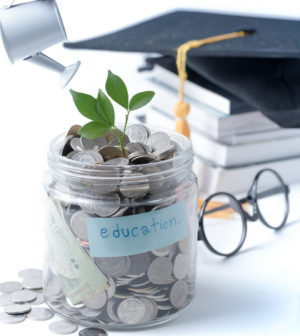 Two students from Willows and Bakersfield, Calif., were recently awarded grand-prize scholarships of $10,000 each as part of California Water Service Group's (CWSG) sixth annual college scholarship program.
More than 20 college students from CWSG's California, Hawaii, and Washington service areas received $60,000 for the 2019-2020 academic year.
Dominic Brock, the grand-prize winner from Willows, is a first-generation college student and junior studying political science at California State University, Sacramento. He is part of the university's honors program, a Community Service Officer for Sacramento State, a peer mentor in political science, and a former housing ambassador, where he was honored as the Hall Council Director of Recognition.
Delaney Beck, the grand-prize winner from Bakersfield, is a senior and star athlete studying economics and mathematics at Wagner College in Staten Island, New York. Having maintained an exemplary academic record through college, she has consistently earned a place on the Wagner College Dean's List and the Northeast Conference Commissioner's Honor Roll, and is a member of several honor societies, including Omicron Delta Epsilon-National Economic, Kappa Mu Epsilon-National Mathematics, and Wagner's Pre-Law Society.
In addition to the two top scholarships, other awards ranging from $1,000 to $4,000 were given to 19 students, six of whom are first-generation college students. Winners were selected based on outstanding academic achievement, community service, and financial need.
"It is a privilege to see so many inspiring young adults in our service areas succeed with the immense support of their family, friends, and community," said Martin A. Kropelnicki, President and Chief Executive Officer. "This year, we asked these deserving students how the importance of education affects the future of water and were impressed by the thoughtful responses we received. We are pleased to honor and support these dedicated and driven students through our annual scholarship program as they pursue higher education."
The scholarship program is administered by Scholarship Management Services, a 501(c)(3) non-profit organization. Scholarships are funded by California Water Service Group's stockholders, not ratepayers, as part of Group's philanthropic giving program. To date, Group has awarded $360,000 in scholarships to students through the program.