CDFW Officers Shut Down Two Illegal Marijuana Grows in Tulare County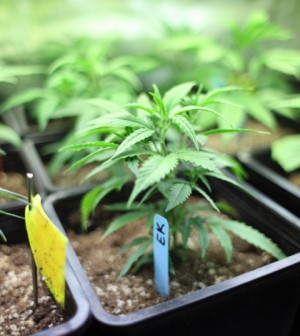 Wildlife officers at the California Department of Fish and Wildlife (CDFW) shut down an illegal marijuana grow in close proximity to the Atwell Island Recreational area. After serving the search warrant on the illegal marijuana grow south of the city of Alpaugh in Tulare County, a records check confirmed the parcel was not permitted by the county nor licensed by the state for commercial cannabis cultivation. Nor had the site taken the necessary steps to notify CDFW of their activities, which is a requirement in the licensing process for commercial cannabis sites.
The Atwell Island Recreational area which consists of 8,000 acres of restored native grassland, wetland and alkali sink habitats. It is an important habitat for migratory waterfowl, shorebirds, songbirds and is one of the few remaining wetlands in the area.
The suspects had constructed a large lined water pit where they pre-mixed chemicals to water the marijuana plants. This unsecured set up was of particular concern as neighboring birds could inadvertently be exposed to harmful chemicals apparently used by the suspects. On site the CDFW officers, and the members of the Southern Tri Counties High Intensity Drug Trafficking Area team who assisted with the search, located numerous fertilizer and pesticide containers, including a 55-gallon drum of Roundup, a weed and feed chemical originally manufactured by Monsanto. Additionally, the property included a huge open trash pit and was littered with trash.
"Tulare county is home to over 20 listed state species and 10 listed federal species, many of which are found nowhere else in the world," said David Bess, CDFW Deputy Director and Chief of the Law Enforcement Division. "It is a thoughtless act to leave trash and harmful chemicals near protected habitats that threatened and endangered wildlife call home."
While at the site, officers removed 1,581 of illegal marijuana plants and approximately 1,000 lbs. of processed marijuana. Also seized were three firearms — one an AK-47 — $8,980 in cash and 18.5 grams of methamphetamine. CDFW took eight suspects into custody who were all charged with seven different violations including three felonies.
While in route to the serve the search warrants, CDFW officers observed another illegal cultivation site in plain view with two subjects actively working in a 500-plant grow. Those two individuals were also taken into custody and booked into jail on felony charges.
Charges for the ten suspects include water code violations, felony cultivation, possession of methamphetamine and a loaded gun, possession of an assault rifle, drug sales and resisting arrest. Clean-up of the properties will also be requested to help restore the surrounding wildlife habitat and ecology.