Chino Basin Water Conservation District's Winter Evening Open House slated for March 20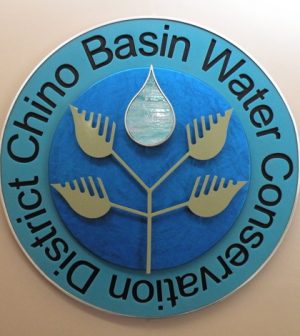 An opportunity for fun and education is at hand at the upcoming Chino Basin Water Conservation District's (CBWCD) Winter Evening Open House. The free event will be held from 5:00 to 7:30 p.m. at the district's headquarters in Montclair and is open to the public.
The highlight of the event is the opportunity to view and vote on local students' artwork from children in the district's footprint ranging from kindergarten through 12th grade students including private and homeschooled children.  The CBWCD encompasses all or portions of the following cities: Chino, Chino Hills, Montclair (including water provider Monte Vista Water District), Ontario, Rancho Cucamonga (including water provider Cucamonga Valley Water District) and Upland.
Chino Basin Water Conservation District invited K-12 students within the District's service area to create posters on the "Protection and Conservation of the Chino Groundwater Basin" — a visual art contest for kindergarten through fifth grade students – and an infographics contest "Telling a story about stormwater in your community" for students in sixth to twelfth grades. CBWCD received more than 2,200 entries this year from students within the district's service area for the annual poster contest.
"Our hope is that our community neighbors will come out to learn more about our programs, and be inspired by the amazing artwork created by local students in support of water conservation and groundwater protection," said Margaret Hamilton, a member of CBWCD's Board of Directors and also the chair of the Education Committee. "The poster contest is an annual tradition and one of the many ways that the district invests in the next generation of water stewards. Each year, we are extremely impressed with not only the students' creativity, but especially with their passion for water."
Attendees at the March 20 can view the art and vote for their favorites in person at the event; those unable to attend the event can vote for their favorite artwork online at: http://cbwcd.org/244/Poster-Contest-Voting. CBWCD's Board of Directors selected five finalists per category including individual categories for kindergarten through 5th grades for visual artwork and categories for 6th through 8th grades and another category for 9th through 12th grades for the infographics. The CBWCD Board selected 40 finalists and 120 honorable mentions. Winners in each category will receive $100 and $250 worth of educational supplies for their classrooms.
Other activities at the CBWCD Winter Open House will include:
Vermicomposting and other gardening demonstrations
Learn about seed saving
Meet Sam the Tortoise
View demonstration bee hives
Construct recycled art projects
Additional information about CBWCD and registration for the March 20 Open House are online at: https://www.cbwcd.org/. CBWCD is located at: 4594 San Bernardino St. in Montclair.