Coachella Valley Water District awarded 2017 Steel Tank of the Year by Steel Trade Association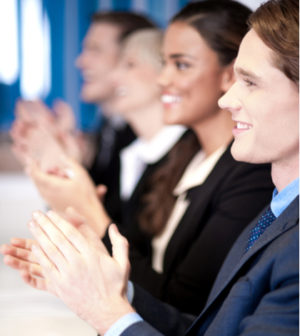 The Steel Tank Institute/Steel Plate Fabricators Association (STI/SPFA) recently recognized a number of representing fabricators of steel construction products and their suppliers, annually recognizes companies that produce steel storage tanks, field erected water tanks, pressure vessels and heat exchangers, and pipe and pipelines. Their customers are from the petrochemical, power generation, food, pharmaceutical, fuels, wastewater and water transmission industries.
The Coachella Valley Water District (CVWD) was one of two recipients from throughout the country that was awarded a 2017 Steel Tank of the Year award by the association. CVWD was honored for the construction of a 6.5-million-gallon steel reservoir in Thousand Palms. The welded steel tank was designed to meet the water demands of CVWD's current customers as well as provide supplemental water storage to meet the future demands of additional housing developments.
Although the tank weighs more than 1.2 million pounds it was designed to be as cost effective as possible. The tank was originally under consideration to be built via concrete or welded but the project's design team performed a life cycle cost analysis and determined it to best be a welded steel tank.
Another design element reflects extra precautions because the tank is located approximately 1 mile south of the San Andreas Fault line. In addition to the demands of the region's growing population and the potential of seismic activity in the area, the tank was constructed during the Santa Ana wind conditions. The effects of these high wind conditions were amplified by the fact that it's located on a mountain range which regularly sees winds in excess of 60 mph on any given day. The high winds caused many days when construction crews had to work split shifts or submit a weather delay but, nonetheless, the project was still completed on time and with a safe crew.
The Coachella Valley Water District serves approximately 108,000 residential and business customers across 1,000 square miles, located primarily in Riverside County, but also in portions of Imperial and San Diego counties. CVWD provides domestic and irrigation water, agricultural drainage, wastewater treatment and reclamation services, regional storm water protection, groundwater management and water conservation.