Coachella Valley Water District begins celebration of centennial anniversary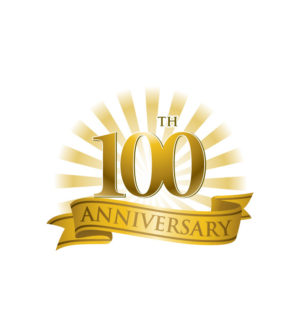 It was a vote of 324 to 49 on Jan. 9, 1918 that established the Coachella Valley Water District (CVWD). During the regular January meeting of the CVWD's Board of Directors earlier this week, President John Powell Jr. and Vice President Cástulo Estrada unveiled a new CVWD logo in the board room of the Steve Robbins Administration Building. The new logo enhances the district's long-time icon with a ribbon noting the district's centennial by incorporating the dates 1918 and 2018.
Just prior to unveiling the new logo President Powell said, "As we unveil this logo in recognition of our 100-year anniversary, we acknowledge the astonishing foresight of the Coachella Valley pioneers who established the district and the successive dedicated work throughout the years by district leaders, board members, employees and citizens of this valley."
A new history book detailing the milestones of CVWD has been published in honor of the centennial celebration. A limited quantity of the book "The Story of the Coachella Valley Water District: Making every drop count since 1918" is now on sale for $15 at www.cvwd.org/store; copies can also be viewed and downloaded for free.
Also present during the unveiling of CVWD's new logo were representatives of neighboring Desert Water Agency (DWA). DWA Board President Jim Cioffi and Outreach and Conservation Manager Ashley Metzger presented a proclamation to CVWD that highlighted the district's accomplishments and the long history of partnership and collaboration between CVWD and DWA.
"DWA commends the board of directors and the district leadership for planning for the next 100 years," Cioffi said.
Additional centennial celebration activities are planned to be incorporated into outreach events throughout the anniversary year. A public celebration is planned for the fall; further information will be forthcoming closer to the date of the event.