Coachella Valley Water District Celebrates its 100th Anniversary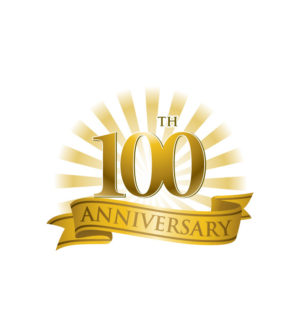 The Coachella Valley Water District (CVWD) is celebrating its 100th anniversary with an event on Sunday, Nov. 4 at The Living Desert Zoo and Gardens in Palm Desert from 9 a.m. to 12 p.m. The first 100 visitors to The Living Desert will be giving free admission, courtesy of CVWD.
CVWD was founded in 1918 when Coachella Valley residents voted in favor of forming the district with a vote was 324 to 49. Subsequently, the district has grown into a multi-faceted agency that delivers irrigation and domestic water, collects and recycles wastewater, promotes water conservation provides regional stormwater protection and replenishes the groundwater basin. The original need to protect and conserve local water sources remains the same now as in 1918.
"The Coachella Valley wouldn't be the center of agriculture and tourism that it is today if not for the actions taken by the residents in 1918," said Katie Evans, CVWD's director of Communications and Conservation. "As we honor the forward-thinking actions from 100 years ago, we invite our community members to celebrate with us at an event that will be both fun and informational."
The celebration event at The Living Desert will include appetizers, giveaways and drawings. Booths will provide information about CVWD services and about the local agriculture and golf industries. At 10 a.m., a replica of CVWD's water tower in Coachella will be unveiled that will later be installed in the train exhibit at The Living Desert. Also at the event, visitors will be able to pose for photographs in costumes reminiscent of the time of CVWD's founding.
Throughout the past year, numerous accolades of the water district's centennial year were held. A special one-year CVWD logo was unveiled by the Board of Directors at its regular meeting on Jan. 9, the exact date of the 1918 vote to form the water district. Additionally, numerous organizations and government entities have presented the board with proclamations recognizing the history and contributions of CVWD to the community.
CVWD has also published a historical book and special edition historical calendar to mark the district's anniversary year. On Wednesday, Nov. 14, a free public lecture, "The Story of CVWD: 100th anniversary water lecture," will be held from 5:30 to 7 p.m. in the Steve Robbins Administration Building at75515 Hovley Lane East in Palm Desert. Multimedia specialist Robert Keeran will be the speaker.
Sunday's celebration will be held in the Legacy Garden near the new entrance of The Living Desert. The Living Desert is located at 47900 Portola Avenue, south of Hwy. 111, in Palm Desert.