Coachella Valley Water District Receives National Award for New Building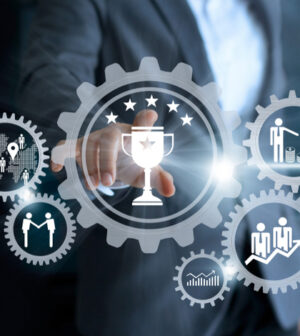 Coachella Valley Water District (CVWD) announced their new Critical Support Services (CSS) building has received National Award of Merit in the water/wastewater category from the Design-Build Institute of America (DBIA).
The CSS Building was one of three projects nationwide to receive the award and now the project is a finalist in the same category for the National Award of Excellence.
"This award is an honor and reflects the commitment to excellence of the team that designed and built this facility, which is reflective of how well CVWD serves our community," said Jim Barrett, General Manager of CVWD.
The CSS Building is the newest structure on the CVWD Palm Desert campus and houses four operation centers.
In case of a catastrophic event, CVWD must keep water flowing for emergency needs such as firefighting and hospitals. According to CVWD the Critical Support Services Building provides better reliability and security to meet those needs. It is designed and structured to remain operational after a major earthquake and has redundant power backups.
For the complete list of the DBIA award winners with descriptions of the projects and photos, visit https://dbia.org/awards/project-team-awards/2020