Coachella Valley WD earns award for technology innovation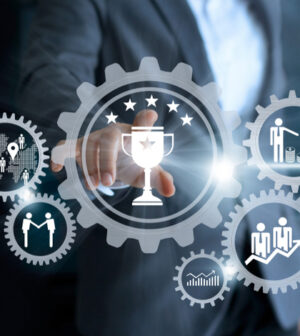 Coachella Valley Water District's (CVWD) Information Technology (IT) department has received an award from CIO, a digital technology magazine that annually honors 100 innovative organizations that exemplify high levels of operational and strategic excellence in IT.
The 2020 CIO 100 Award celebrates CVWD's key innovations created while implementing a supervisory control and data acquisition (SCADA) master program. SCADA is a computer system that monitors and controls industry operations.
Those innovations included:
Converting the Coachella Canal and canal laterals (pipes) to a new SCADA system
Establishing a new Control Room and data center
Converging proprietary operation technologies and non-proprietary information technologies
Creating a redundant microwave and digital radio private cloud
Improving technology resilience and reliability
"I was thrilled and surprised to find out that CVWD was recognized with the "CIO 100" award," said Luis Maciel, CVWD Director of Information Services. "We are very honored and grateful to receive such prestigious recognition. This award distinguishes CVWD as an organization with a real commitment to delivering on its mission and values. Also, it recognizes the hard work and dedication of District staff, the Board of Directors and the management team."
Recipients of the award were selected through a three-step process. First, companies filled out an online application form detailing an innovative IT or business initiative. Next a team of judges reviewed the applications looking for leading-edge IT practices and measurable results. Finally, a CIO team reviewed the judges' recommendations and selected the final 100.
Honorees will be recognized at the CIO 100 Symposium & Awards Ceremony this August at the Terranea Resort in Rancho Palos Verdes.
The Coachella Valley Water District is a public agency governed by a five-member board of directors. The district provides domestic and irrigation water, agricultural drainage, wastewater treatment and reclamation services, regional storm water protection, groundwater management and water conservation. It serves approximately 108,000 residential and business customers across 1,000 square miles, located primarily in Riverside County, but also in portions of Imperial and San Diego counties.