Confluence Highlights the Upcoming 2019 AWWA-CNS 2019 Spring Conference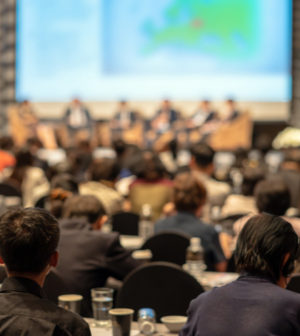 The upcoming 2019 American Water Works Association, California-Nevada Section's (AWWA-CNS) Spring Conference features four days of tours, meetings, training, technical sessions, receptions, competitions, exhibits by various vendors and the opportunity to learn from and share with your water peers. The conference, themed "Confluence 2019 Where Policy, Operations and Management Converge", will be held at the Sheraton Grand & Convention Center in Sacramento from Monday through Thursday, March 25 to 28.
Two early morning tours highlight the conference. On Tuesday, March 26 an 8 a.m. tour on water reliability will allow participants the opportunity to see the Sacramento City surface water intake and treatment plant. A short trek to see the intake facility at the Sacramento River will be followed by a visit to the Sacramento Regional Wastewater Treatment Plant (SRWTP) facility. Built in 1921, the plant now covers 23 acres and can processes 160 MGPD of surface water. The plant will be in the maintenance mode during the tour. Therefore, equipment that is normally submerged during regular operations will be exposed.  A discussion will focus on the 100 percent chlorine storage facility and safety protections.
The second tour, on Wednesday, March 27 will also begin at 8 a.m. and will focus on emergency preparedness. This tour will visit the Sacramento Office of Emergency Services (OES) center which coordinates the overall response to large scale incidents and disasters. Discussions will emphasis the role of utilities in disasters. (Please note — no on-site registration will be available for this tour; the deadline to register for this tour is March 21.)
Both of these special tours are offered at $55 each. Early registration is recommended.
Full registration for the for days for AWWA-CNS Members which includes all technical sessions, keynote lunch and exhibitor-hosted lunch plus Exhibit Hall entrance for $495 until March 14; After March 14 full registration for members will cost $545. Individual day registration for Tuesday, Wednesday and Thursday as well as an Educational Package are also available for those unable to attend the full conference. Similar packages are also available for non-AWWA-CNS members at differing prices.
A full price list for the conference with all the various options is available at: http://ca-nv-awwa.org/canv/downloads/2019/AttendeeRegistrationForm2019LowRes1.25.19.pdf. Full conference information, including a listing of sponsors (as of press date) and the information on the conference's keynote speakers, are available at: http://ca-nv-awwa.org/canv/CNS/EventsandClasses/conf/SC19/Homepage.aspx?WebsiteKey=4a2b83c9-e0a8-4aae-bfa8-b0dab3956c54. For questions and additional information, contact AWWA-CNS at: 909-481-7200 or at: info@ca-nv-awwa.org.