Cucamonga Valley Water District Appoints New General Manager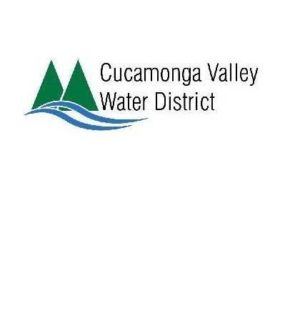 The Board of Directors of the Cucamonga Valley Water District (CVWD) has appointed John Bosler as the district's new general manager/CEO this Feb. 1. Bosler is the current assistant general manager for CVWD. Hired by the district in 2004 as the senior engineer, Bosler next became the director of engineering and operations prior to his role as assistant general manager (GM). As assistant GM Bosler oversaw engineering, water/wastewater maintenance, water production, water treatment, facilities maintenance and fleet maintenance.
"I am honored to oversee this dynamic organization with a team of employees that is focused on providing the best service possible for our customers," stated Bosler. "The water industry faces many challenges, but CVWD's innovation and dedication will not waver. I am excited for the opportunity to be the driving force in rising to those challenges and meeting the needs of our community as General Manager/CEO, and I thank the Board of Directors for their support."
Bosler is a registered professional engineer in California and has some 30 years of experience in civil and water resources engineering. Prior to his work with CVWD, he oversaw the engineering and construction activities of a private design-build company, which specialized in water resources projects. Bosler is a graduate of California State Polytechnic (Cal Poly) University, Pomona having earned a Bachelor of Science degree in civil engineering.
"We are very confident in Mr. Bosler's qualifications and abilities and are pleased that he has accepted our offer to lead CVWD," commented Board President James V. Curatalo Jr. "There have been many critical issues that Mr. Bosler has helped guide the District through as Assistant General Manager, and there are more challenges on the horizon including: the implementation of new technologies to enhance the way we operate our business, changing workforce demographics, abiding by state regulations, and strengthening regional partnerships to secure our water resources. We look forward to seeing Mr. Bosler excel."
The Cucamonga Valley Water District's service area includes the city of Rancho Cucamonga, as well as portions of the cities of Fontana, Ontario, and Upland and some unincorporated areas of San Bernardino County. CVWD serves a population of over 190,000 customers within a 47-square-mile area, which includes approximately 48,000 water connections and 37,000 sewer connections with an average daily demand of approximately 47 million gallons per day.