District Merger in Tracy Complete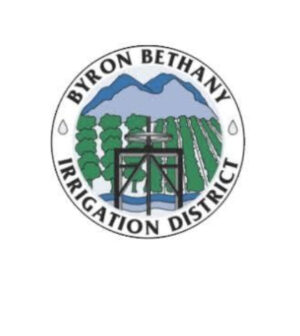 A merger between two century-old irrigation districts, Byron-Bethany Irrigation District (BBID) and West Side Irrigation District (WSID) has been completed.
The merger had been in the works since 2016, when both districts first voted to move forward and BBID began managing WSID operations.
"This is the culmination of several years of work to bring these two districts together, for the benefit of our growers," said BBID General Manager Rick Gilmore. "In today's challenging regulatory climate, this consolidation will improve water reliability, strengthen water rights, and provide greater financial flexibility to keep our water system performing well into the future."
As part of the process, the San Joaquin Local Agency Formation Commission (LAFCO) had to approve the plan to incorporate the former 6,000-acre WSID service area into the existing 30,000-acre service area of BBID, thereby establishing a new single 36,000-acre district.
Former WSID Directors Tom Pereira and Jack Alvarez have become BBID Board Directors in newly created Divisions XIII and IX, respectively. The former boundaries of WSID are now known as the West Side Service Area. All former WSID employees have become BBID staff.
"This is a great step forward that will keep our farmers in business," said Jack Alvarez, former WSID Board President and new BBID Board Director. "We are stronger together, with a greater ability to manage costs and provide reliable water deliveries."