District Receives Gold Status for Water Conservation Standards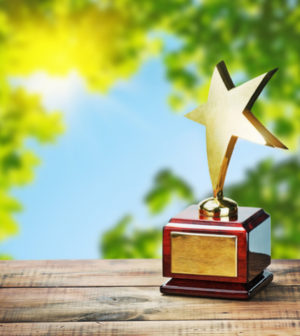 The Alliance for Water Efficiency recently awarded gold status recognition to Elsinore Valley Municipal Water District (EVMWD) for providing an effective water conservation program in its service area. The District is one of only three agencies to receive gold status recognition in the nation.
"It is an honor to be recognized for this achievement," said Andy Morris, EVMWD's president of the board. "It is the efforts of our customers and the work of our staff which ensures water sustainability for the future."
EVMWD received the recognition for their efforts related to customer billing and education practices as well as distribution system management. Critical elements included conservation and resources planning, public information and education, universal metering practices and landscape efficiency programs.
"This demonstrates staff's commitment to ensuring water conservation both outside and inside the district," said Haley Munson, water efficiency specialist for EVMWD. "We are leading the way in water loss prevention."
EVMWD offers a variety of programs and resources to help customers with their water conservation practices. Visit www.evmwd.com/conservation to learn more.