DWR Apprentice Exam Applications Due Saturday, May 5, in person, for June Exam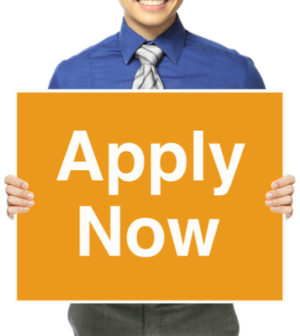 Looking for a paid apprenticeship as a Hydroelectric Plant Electrician, Mechanic or Operator or as a Utility Craftsworker? If so, make plans now to submit your application, in person, on Saturday, May 5 between the hours of 7:30 a.m. and 3:30 p.m. at one of Department of Water Resource's (DWR) four field offices in either Bakersfield, Byron, Oroville or Pearblossom.
Additional specifics for the one-day, file-in-person process include:
You will be required to provide proof of identification when you apply in person.
No applications will be accepted by mail, messenger, inter-office mail or express delivery.
Applications delivered before or after the final file date and listed times will not be accepted.
After successfully completing the DWR Apprentice Exam, the apprenticeship program prepares enrollees for a career in the hydroelectric industry. The apprenticeship program combines hands-on-learning, classroom study, and home study with supervised on-the-job training. Upon passing the written exam, applicants are eligible to apply for the apprenticeship program. Apprentice classes are hired together, once a year, in December or January.
The four apprenticeships are multiyear programs. The Utility Craftsman apprenticeship is a three-year program while the Hydroelectric Plant Electrician, Mechanic and Operator apprenticeships are four-year programs. Participants receive instruction and complete most tasks under supervision for the first two years followed by the completion of more complex tasks while demonstrating the knowledge, skills, and abilities required on the job in the remaining years of the apprenticeship.
When apprenticeship applicants submit their in-person application on May 5 DWR staff will review exam them on the spot. Qualified applicants will then receive a notice of testing to come back for the written exam on Saturday, June 9. Applicants who pass the written exam are eligible to apply for the apprenticeship program. Vacancies are posted on CalHR's website — usually in July — at: https://www.jobs.ca.gov/CalHRPublic/Search/ExamSearchResults.aspx#kw=apprentice&depid=152.
Upon completion of an apprenticeship, graduates are eligible to receive a full-time, journey-level position with DWR in their learned trade. Graduates will be certified through the Department of Industrial Relations and receive a Certificate of Completion in their trade.
Additional information regarding the apprenticeship program is available at: https://www.water.ca.gov/About/Careers/Apprentice-Program or by emailing: Kristie.Joyce@water.ca.gov.