DWR Tribal Policy Advisor Anecita Agustinez Honored for Work with California Tribes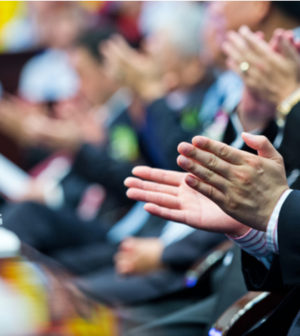 Department of Water Resources (DWR) Tribal Policy Advisor Anecita Agustinez was recently honored with a resolution from the California State Assembly for her 30 years of advocacy experience on behalf of California's Native American tribes. Assembly Resolution 1779 was presented to Agustinez at the 51st Annual Native American Day on September 28 in front of thousands of people gathered at the State Capitol.
The resolution, authored by Assemblymember Eduardo Garcia (D-56th Assembly District-Coachella), recognizes Agustinez's outstanding contributions to the Native American community and the State of California. DWR is commited to ongoing tribal government relationships on critical state water policies and Assembly Resolution 1779 is in recognition of DWR's commitment and Agustinez's ongoing efforts.
"Tribal-State relationships have proven to be productive when Tribes are engaged early and often, and relationships are developed to respect Tribal Sovereignty and protect Tribal Cultural Resources," said Agustinez. "A recognition such as this makes me proud that the work and commitment at DWR to Tribal engagement can have a positive impact."
The resolution states that "with the help of individuals such as Anecita Agustinez, California has taken concrete steps to strengthen its relationship with California tribes by improving overall communication, transparency, and government-to government engagement, all of which are essential for tribal communities to continue to protect their unique cultures and identities, which greatly enrich the economic, cultural, and social fabric of the State of California."
With over 30 years of advocacy experience on behalf of California's Native American tribes, Agustinez has collaborated with California's Tribal Governments and Tribal Communities on the California Water Plan, the Integrated Regional Water Management (IRWM) grant program, the Tribal Water Summit, implementation of Tribal engagement in the Sustainable Groundwater Management Program, and on-going government-to-government consultation for DWR projects and programs as well as the AB52 consultation process for the Fremont Weir Adult Fish Passage Project and the Central Valley Flood Program Project. Her work has positively touched the lives of underserved and underrepresented communities and has included promoting environmental justice and disadvantaged community engagement.
Upon receiving the Assembly recognition Agustinez said, "The work we do at DWR is so vast and enormous, even powerful. It wouldn't be successful without including Tribal government partnerships."