DWR Urges Californians to Prepare for Floods – Much like You do for Earthquakes and Fires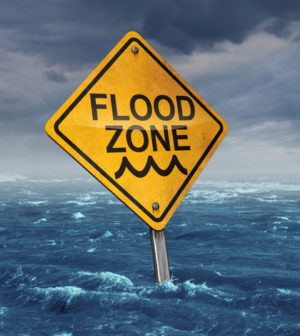 Even though the most imminent danger at the current time are the wildfires that are raging throughout California, the California Department of Water Resources (DWR) recently issued notice urging Californians to be proactive and prepare for flooding as the winter storm season quickly approaches. Much like the preparations that state residents are asked to complete for possible earthquakes – and now fires – Californians need to also be prepared for potential floods as have were witnessed last Water Year (WY).
Federal, state and local officials gathered last week in Stockton as part of Flood Preparedness Week to share information on flood management efforts and the need to educate Californians. Flooding can occur anywhere throughout the state and Californians need to be aware and understand the potential risks of flooding in their communities. Flood risks have increased in recent years due to climate change, increasing wildfire burn scars and extreme weather events such as atmospheric storms.
"Even with significant funding and proactive maintenance by federal, state and local flood management agencies, many regions in California face significant exposure to flood risk," said Department of Water Resources Director Karla Nemeth. "During California Flood Preparedness Week, agencies across the state work together to inform the public about the dangers of flooding, how to prepare their homes and families for a flood, and plan for recovery."
California experiences many types of flooding: alluvial fan, debris flow, river, coastal, tsunami, flash, and localized floods. Not every part of California experiences every type of flooding risk, but the results of each are the same – without proper preparedness, lives, homes, infrastructure and agriculture are at risk. At minimum, more than seven million Californians in rural communities, urban areas and along the coast are at risk of flooding.
California's residents and businesses are reminded to "Be Flood Ready" by following these steps:
Be aware of your risk – Know whether your home is downslope of a burn area. Pay attention to weather forecasts. Listen to local authorities.
Be prepared – Prepare an evacuation plan. Always have an emergency evacuation kit ready and be prepared to evacuate early. It is especially important to have a plan if you have elderly or infirm residents, special needs family members or very young children. Have a plan for your pets, too. Know where your important documents are and what things you would like to take with you if told to evacuate. View tips on how to make an emergency plan from the American Red Cross at: https://www.redcross.org/get-help/how-to-prepare-for-emergencies/make-a-plan.html.
Take action – Don't wait to evacuate if flooding or a mud flow appears imminent. Don't walk or drive through flood waters. Homeowners' insurance does not cover damage due to flooding so consider purchasing flood insurance. For more information, visit FEMA's website at: https://www.fema.gov/national-flood-insurance-program/How-Buy-Flood-Insurance.