Eastern Municipal Water District honored for Customer Satisfaction by J.D. Power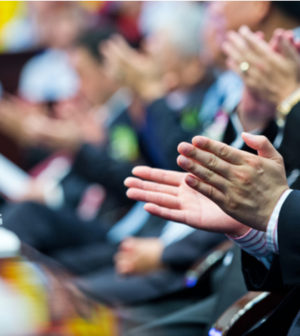 Riverside County's Eastern Municipal Water District (EMWD) has been honored by the nationally-known J.D. Power as ranking the highest in customer satisfaction in the western region in the 2018 Water Utility Residential Customer Satisfaction Survey. The western region consists of 12 states. EMWD was one of six agencies recognized across four national regions (two regions had first-place tie). EMWD had the sixth-highest customer satisfaction score in the nation.
"EMWD is incredibly honored by this award," EMWD President David Slawson said. "This recognition highlights the work of our entire organization and our commitment to creating a positive and interactive customer service experience."
Additionally, EMWD was also recognized as highest in customer satisfaction among all participating agencies for its customer communications efforts.
The 2018 Water Utility Residential Customer Satisfaction Survey is now in its third year of measuring customer satisfaction of residential customers of utilities delivering water to at least 400,000 people. EMWD provides water, wastewater service and recycled water provider to approximately 816,000 people living and working within a 555-square mile service area. It is California's sixth-largest retail water agency.
The J.D. Power water utility survey measures satisfaction of residential customers of utilities delivering water to at least 400,000 people. Satisfaction is gauged by measuring 33 attributes within six factors: delivery, price, conservation, billing and payment, communications, and customer service. EMWD's score was 741 based on a 1,000-point scale; the West Region average was 706. Other qualifying California water agencies customer satisfaction index ratings were as follows:
Long Beach Water Agency 737
San Francisco Public Utilities Commission 730
Golden State Water Company 724
Anaheim Public Utilities 723
East Bay Municipal Utility District 716
San Gabriel Valley Water Company 715
California Water Service 712
California American Water 705
A. Department of Water and Power 693
City of Sacramento 688
San Jose Water Company 685
City of San Diego 666
City of Fresno 661
Among the key findings of the study were the facts that communication – and frequent communications – maximizes satisfaction amongst customers and is key when implementing upgrades. J.D. Power's surveys found that "one of the most negative effects on satisfaction is a service interruption caused by pipeline work. Satisfaction scores are 42 points lower among those experiencing pipeline work-related service interruptions than those among customers who experience no interruptions. However, when customers have previously been made aware of water utility system upgrades, satisfaction scores are 58 points higher among those who experience no service interruptions."
As for customer satisfaction ranking higher with frequent communication the surveys found, "Customers who recall receiving four to five communications from their water utility have communications satisfaction scores that are 148 points higher than among those who do not recall receiving any direct communications." Additionally, customers with electronic billing have a higher satisfaction rating than those with paper billing. J. D. Power states that "Billing and payment satisfaction among customers who receive their bill electronically is much higher than among those who receive a paper bill (796 vs. 758, respectively.)"
The study was conducted among nearly 40,000 respondents nationally who are served by the 88 water systems that deliver water to more than 400,000 people. The surveys were conducted online from June 2017 through March 2018 and consisted of more than 100 questions.