Eastern MWD Honors Senator Feinstein with Water Champion Award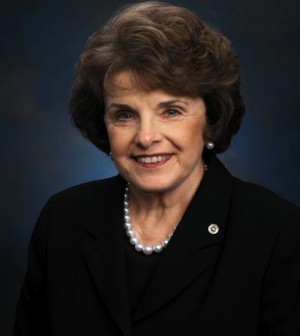 Last week Eastern Municipal Water District (EMWD) announced that United States Senator Dianne Feinstein has been awarded their Water Champion Award.
The EMWD Water Champion Award is presented to an individual who shows exemplary service in helping the district achieve its mission of providing clean, reliable water, wastewater and recycled water management services for residents of western Riverside County.
"Senator Feinstein has been a valuable and trusted champion for California water issues throughout her career in Washington," EMWD President Ron Sullivan said. "Her trusted voice has helped advance significant water infrastructure investments and resulted in a more sustainable water supply future for all Californians.
"EMWD is incredibly appreciative of its partnership with Senator Feinstein and her advocacy work has helped advance a variety of programs and projects in EMWD's service area to the benefit of our ratepayers and our water supplies."
Feinstein has long served as a champion for EMWD and California water issues in Washington, D.C., and has worked to advocate for increased funding for the United States Army Corps of Engineers Environmental Infrastructure projects, including EMWD's South Perris Desalination program. Feinstein has voiced her support to double the original authorization for EMWD to $50 million.
Past winners of the EMWD Water Champion Award include former State Senator Bill Emmerson, United States Bureau of Reclamation area manager Bill Steele, California Governor Jerry Brown, former Riverside County Supervisor Marion Ashley, Congressman Ken Calvert and Assemblywoman Anna Caballero.