Elsinore Valley Municipal Water District Earns Four Awards From Public Relations Society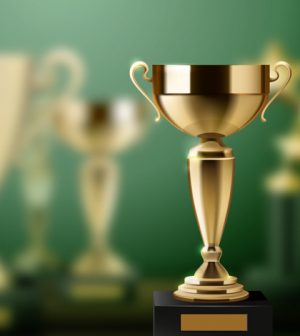 For the tenth consecutive year Elsinore Valley Municipal Water District (EVMWD) has earned recognition from the Public Relations Society of America, Inland Empire Chapter (PRSA-IE) for their outstanding communications efforts. This year EVMWD was honored with four awards for excellence in public outreach.
EVMWD received the Polaris, the highest honors given in each category, for three of its programs, including Community Relations Campaign for Variable Sewer Outreach; Marketing Campaign for Being Water-wise, Easy as 1,2,3; and, Social Media Tactics for its Instagram Outreach. EVMWD also received the Capella Award for Excellence in the Special Events category its Waterwise Workshops Series.
The Variable Sewer Outreach rate structure program allowed EVMWD to develop charges to reflect the true cost of providing service. EVMWD customers previously paid a flat (fixed) rate for sewer service, which didn't account for the impacts that individual households have on the sewer system. The most significant impact comes from the number of people living in each home.
Through the Being Water-wise, Easy as 1,2,3 campaign EVMWD sought to aid customers in taking control of their water bill. Drought or not, water conservation and efficiency are a California way of life. Through local events, educational training, rebates and awareness-building campaigns, EVMWD aimed to collaborate with the communities it serves to secure our most precious resource. EVMWD's water conservation programs range from the unique, free water saving devices and landscape classes, to the regular offerings including home water-wise improvement rebates.
The Polaris Awards recognize exemplary public relations efforts that successfully incorporate sound research, planning, implementation and evaluation. These awards represent the highest standards of performance in the public relations and communications profession within the Inland Empire. PRSA-IE's Polaris Awards celebrate the professionalism and success of our members.
The Inland Empire Chapter of the Public Relations Society of America is the premier public relations organization for Riverside and San Bernardino counties. PRSA, Inland Empire Chapter is a well-established professional organization in the communications industry, serving more than 100 members across the Inland Empire.