EMWD Recognized as Forward-Thinking Utility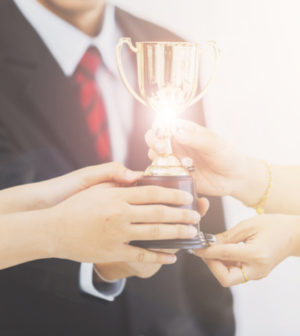 Eastern Municipal Water District (EMWD) announced they have been recognized with the 2020 Utility of the Future Today award for EMWD's groundbreaking approach to expanding its recycled water system.
The Utility of the Future Today program was launched in 2016 by the National Association of Clean Water Agencies, the Water Environment Federation, the Water Research Foundation and the WateReuse Association, with input from the U.S. Environmental Protection Agency.
EMWD's award application highlighted its nationally recognized Recycled Water Accelerated Retrofit Program, which is an innovative approach to promote the expanded use of recycled water for community benefit.
EMWD's Accelerated Retrofit Program assists customers – including other public agencies – retrofit potable water landscape areas to recycled water. EMWD takes the lead on the design and permitting, as well as providing a funding mechanism that offers both immediate and long-term cost savings.
"EMWD is grateful to be recognized for the forward-thinking approach we have taken with our recycled water program," EMWD Board President Ron Sullivan said. "We look forward to continuing to work on behalf of our customers to meet their needs both today and for future generations."