EMWD Welcomes Stephen J. Corona as New Board Member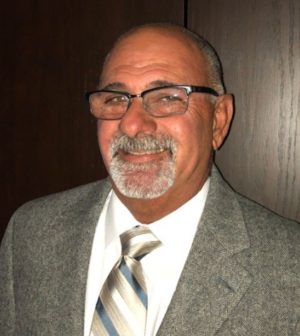 Eastern Municipal Water District's newest board member, Stephen J. Corona was sworn in earlier this month. Corona was elected in November by the residents of Division 2 – the Temecula and Murrieta areas – to a four-year term that will run through 2022.
"I am honored that the residents of Division 2 have entrusted me with this responsibility," Corona said. "EMWD is one of  the most well-respected water agencies  in California and has been a leader in shaping policy while providing cost-effective and sustainable services to its communities.
"I look forward to working with my colleagues on the Board to serve the growing and diverse needs of the residents, businesses and agricultural communities throughout EMWD's service area."
Corona served as a board member for Temecula-based Rancho California Water District for 16 years. He is also active with the Riverside County Farm Bureau, a former member of the  Riverside County General Plan Advisory Committee, and a number of other industry and community organizations.
"On behalf of the entire Board of Directors, we would like to welcome Director Corona to EMWD," EMWD President David Slawson said. "Director Corona brings a wealth of experience as a public official in the water industry, and we look forward to incorporating his vision of how EMWD will serve its communities."