EPA's Scott Pruitt announces Four-Step Plan for maximum containment of PFAS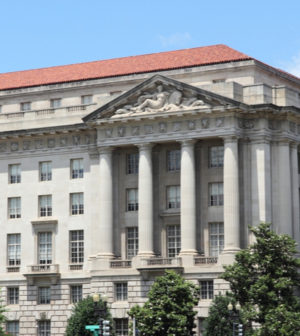 U.S. Environmental Protection Agency (EPA) Administrator Scott Pruitt has announced concrete steps the EPA intends to take to cleanup per-and-polyfluoroalkyl substances (PFAS). The announcement was made at the two-day National Leadership Summit which included representatives from over 40 states, tribes, and territories; associations; industry groups; and non-governmental organizations as well as 20 federal agencies and Congressional staff.
"It's clear this issue is a national priority," Pruitt said, as he opened the session at the EPA's headquarters in Washington, DC.
The EPA's Four-Step Action Plan is to include:
Initiating steps to evaluate the need for a maximum contaminant level (MCL) for Perfluorooctanoic acid (PFOA) and Perfluorooctanesulfonic acid (PFOS). The EPA intends to convene with other federal partners and examine everything known to these agencies about PFOA and PFOS in drinking water.
Beginning the necessary steps to propose designating PFOA and PFOS as "hazardous substances" through one of the available statutory mechanisms, including potentially the Comprehensive Environmental Response, Compensation, and Liability Act of 1980 (CERCLA) Section 102.
Developing groundwater cleanup recommendations for PFOA and PFOS at contaminated sites – which is currently underway — and will complete this task this fall.
Taking action in close collaboration with our federal and state partners to develop toxicity values for potential carcinogen GenX and related compounds and the chemical compound Perfluorobutanesulfonic acid (PFBS).
According to E&E News, Pruitt said "there are concerns about these chemicals across the country because of their persistence, their durability, getting into the environment and impacting communities in an adverse way — that's why we're here today."
With information gleaned from the National Leadership Summit, public input and community engagements the EPA intends to develop a PFAS Management Plan which is scheduled for release later this year. The EPA plans to travel to a number of states with communities impacted by PFAS including New Hampshire and Michigan in order to hear from and engage with these impacted communities and determine how to best help states and communities facing this issue.