Ernest Conant Named Bureau of Reclamation Mid-Pacific Regional Director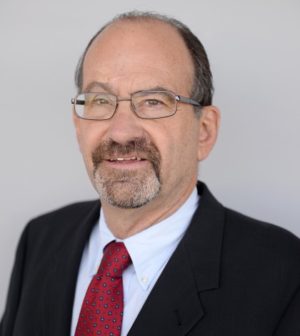 Attorney Ernest A. Conant was recently named director of the Bureau of Reclamation's (BOR) Mid-Pacific Region. Reclamation Commissioner Brenda Burman cited his many years of experience in making the announcement.
"Ernest has been at the forefront of California water for nearly four decades, advocating for water for both agriculture and municipalities," said Commissioner Burman. "His experience with California water will serve our Mid-Pacific Region well as we continue to develop new, innovative strategies to meet the needs of water users."
Conant most recently served as chair of the Water/Special Districts/Environmental Law Practice Group for Young Wooldridge, LLP of Bakersfield where he was a partner in the firm. He was involved in negotiating major water agreements and has led water banking and other storage initiatives. He is a member of the Kern County Bar Association.
In his new BOR position Conant will manage one of the nation's largest and most complex water projects, the Central Valley Project. He will also oversee Oregon's Klamath Project; Nevada's Newlands, Humboldt, Washoe and Truckee Storage projects; and California's Cachuma, Orland, Santa Maria, Solano and Ventura River projects.
Conant is a native of northern California's Marysville. His family has been farming in California for six generations. Conant earned his Bachelor of Science degree in 1975 from Cal Poly San Luis Obispo, where he was named Outstanding Senior by the School of Agriculture and Natural Resources. In 1984-86, he participated in the Class XV California Agricultural Leadership Program. He earned his Juris Doctorate from Pepperdine University in 1979.