Federally Recognized Indian Tribes May Be Eligible for BOR Water Management Funding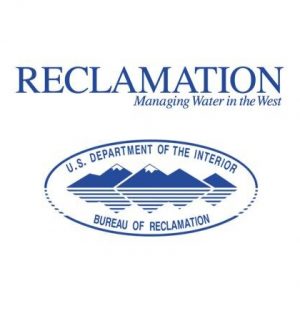 The Bureau of Reclamation has released a funding opportunity of an anticipated $1.5 million for federally recognized Indian tribes to assist them in developing, managing and protecting their water and related resources. The total funding awarded to any successful applicant will not exceed $200,000.
Through the Native American Affairs Technical Assistance Program (TAP), Reclamation provides technical assistance to Indian tribes and tribal organizations.  The TAP establishes cooperative working relationships through partnerships with Indian tribes and tribal organizations and assists them as they develop, manage, and protect their water and related resources. Reclamation's Native American and International Affairs Office, Washington, D.C., plans to make fiscal year (FY) 2019 funds available for the TAP through Reclamation's five Regional Offices.
To be eligible for the funding the federally recognized Indian tribe or tribal organization must be in the 17 Western states as identified in the amended and supplemented Reclamation Act of June 17, 1902. California is one of the 17 Western identified states as are: Arizona, Colorado, Idaho, Kansas, Montana, Nebraska, Nevada, New Mexico, North Dakota, Oklahoma, Oregon, South Dakota, Texas, Utah, Washington, and Wyoming. Federal, state, and local governments as well as individuals are not eligible to apply.
The Native American Affairs (NAA) TAP has supported a broad range of activities in each year since its inception in the early 1990's. Such activities have included water needs assessments, improved water management studies, water quality data collection and assessments, and water measurement studies.
This new funding opportunity is available on www.grants.gov by searching for funding opportunity number BOR-DO-19-F002. The application period will close on May 14, 2019 at 4:00 p.m. MDT.
To learn more about this program go to: https://www.usbr.gov/native/programs/techasst_activities_tap.html. For questions and additional information contact: Grants Management Specialist Matthew D Reichert at either: mreichert@usbr.gov or at: 303-445-3865.