Five Illegal Marijuana Grows in Trinity and Shasta Counties Served Search Warrants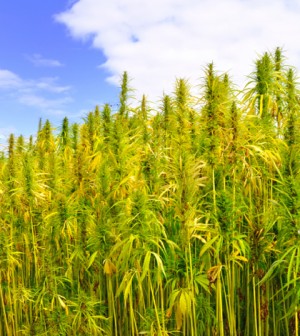 The California Department of Fish and Wildlife (CDFW) recently served search warrants on five illegal marijuana grows in Trinity and Shasta counties and found that none of the properties had a state license or county permit to grow cannabis. Additionally, no CDFW Lake or Streambed Alteration Agreement had been filed and no steps had been taken to secure any of these licenses or permits on any of the commercial-size operations.
Fish and Game Code violations for all five of the marijuana grow sites included illegal water diversions, pesticide and petroleum products placed near streams, sediment discharge and garbage placed near waterways. Charges for all suspects will be filed with the respective county District Attorney's office for consideration.
"Seemingly harmless cultivation activities such as water diversions and land clearing can substantially disrupt wildlife behaviors and severely damage the habitats they rely on to eat, breed and survive," said Jennifer Nguyen, CDFW's Cannabis Program director.
Yvonne West, director of the Office of Enforcement for the State Water Resources Control Board, said in a 2018 Mercury News article that, "…  unregulated marijuana farms have harmed California waterways. Banned pesticides often wind up in nearby surface streams. Water is sometimes diverted from a legitimate source to irrigate a bad actor's farm. Chemicals from fertilizers and fuel from generators leaches from cannabis grows into nearby water supplies. Raw sewage — created when back-country farm workers aren't provided with adequate bathrooms — spills from illicit pot farms into nearby streams."
Additionally, "Sometimes, licensed cultivators unknowingly cause problems when they grade land for farms or roads without properly controlling the associated debris. The sediment churned up by such grading can cause serious problems with water flow and for nearby fisheries," West said.
The two recent search warrants in Shasta County were both found in the Montgomery Creek area. Wildlife officers discovered 1,752 outdoor marijuana plants at the first site where two suspects were arrested and eight firearms were seized along with $12,000 in U.S. currency. At the second search site wildlife officers discovered 948 outdoor marijuana plants; one suspect was arrested.
Trinity County wildlife officers served one search warrant near the town of Hayfork. Officers found approximately 5,273 outdoor marijuana plants and detained eight suspects. Wildlife officers served two additional search warrants in the county. At one site they found 1,500 outdoor marijuana plants and two suspects were detained. At the other site officers discovered 2,425 illegal marijuana plants and seized five firearms, which included a .223 caliber assault rifle.
"Illegal marijuana cultivation has no place in today's regulated cannabis market," said David Bess, deputy director and chief of the CDFW Law Enforcement Division. "Individuals who destroy our environment and continue to cultivate illegally produced marijuana will be held accountable."
CDFW encourages the public to report environmental crimes such as water pollution, water diversions and poaching to the CalTIP hotline by calling 888-334-2258 or by texting information to "TIP411 (847411)".