Google Receives Award from LADWP for Recycled Water Project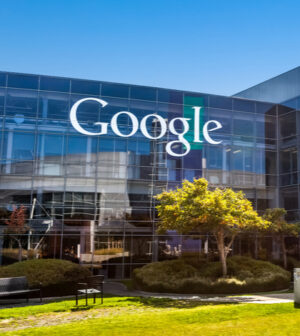 The Los Angeles Department of Water and Power (LADWP) recently announced Google LLC as the 2020 Recycled Water Customer of Year for their ground-breaking use of recycled water at their Google Spruce Goose facility in Playa Vista, Calif.
The privately-owned facility in Los Angeles began using 25 percent recycled water and 75 percent drinking water for its cooling towers. Pleased by the results, they have since upgraded to using 100 percent recycled water for the cooling tower and saved more than 2.4 million gallons of potable water in 2019.
"This award is testament to Google's commitment to water stewardship, sustainability, innovation and positively reflects the efforts of our employees and stakeholders to get the project completed," said Richard Navarro, Sustainability Manager for Google's Real Estate and Workplace Services team. "Sustainability and the efficient use of our natural resources makes both environmental and business sense and we at Google hope to continue through continued partnerships and engagement.
LADWP also reports that Google intends to further increase their recycled water capability to approximately 22 acre-feet of water.
"LADWP takes great pride in recognizing Google for their foresight and innovation in water recycling, sustainability and environmental leadership," said Richard Harasick, LADWP Senior Assistant General Manager, Water System. "As a large and recognizable company, their efforts have an outsize impact on LADWP resources and we hope that their commitment to water recycling and energy efficiency will inspire others. We look forward to a continued partnership of environmental stewardship and conservation with Google."
The City of Angeles aims to recycle 100 percent of the City's wastewater by 2035 and source 70 percent of water locally.