Governor Newsom Announces Three Key Water, Agriculture Appointments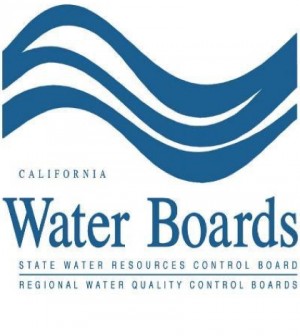 As anticipated, California Governor Gavin Newsom has relieved State Water Resources Control Board (SWRCB) Chair Felicia Marcus from the position she has held since 2013. He announced the appointed of Joaquin Esquivel, 36, of Sacramento, as chair of the board during Tuesday's State of the State address. Esquivel has served as a board member since 2017.
"We have a big state with diverse water needs," said Gov. Newsom in his address. "Cities that need clean water to drink, farms that need irrigation to keep feeding the world, fragile ecosystems that must be protected. We need a portfolio approach to building water infrastructure and meeting long-term demand. To help bring this balance, I'm appointing a new chair of the California water board, Joaquin Esquivel."
Esquivel has served as assistant secretary for federal water policy at the California Natural Resources (CNR) Agency from 2015 to 2017. Prior to his CNR position Esquivel served in the Office of U.S. Senator Barbara Boxer from 2007 to 2015 as a research assistant, legislative aide, and legislative assistant for water and agriculture issues, and as director of information and technology.  Esquivel was confirmed by the California State Senate to the SWRCB in 2018; his compensation with the SWRCB is $158,572.
Co-founder and co-director of the Community Water Center CWC Laurel Firestone, 40, has been appointed by Gov. Newsom as a SWRCB member. A resident of Sacramento, Firestone served as the director of the Rural Poverty Water Project at the Center on Race, Poverty and the Environment from 2004 to 2006 prior to her joining the CWC. Additionally, she served on the Tulare County Water Commission from 2007 to 2012, and co‐chaired the Governor's Drinking Water Stakeholder Group from 2012 to 2014. She earned a Juris Doctor degree from Harvard Law School and holds a B.A., magna cum laude, in Environmental Studies from Brown University. In January 2016, she was listed as one of nine most influential people in California water policy by Environment & Energy Publishing. In 2009, Firestone authored the comprehensive Guide to Community Drinking Water Advocacy. This position's compensation is $153,689 and requires Senate confirmation.
Modesto resident William J. Lyons, 68, has been appointed as Agriculture Liaison in the Office of the Governor. He will work closely with various water agencies and boards throughout the state. He previously served as Secretary of the California Department of Food and Agriculture from 1999 to 2004 and has an extensive background in agriculture and water policy. Lyons served as a director of Modesto Irrigation District from 1984 to 1993. Since 1976 Lyons has been chief executive officer of Lyons Investments Management, LLC. Lyons was selected as the western regional finalist for the National Fish and Wildlife Foundation 2010 Conservationist of the Year Award and received the United States Department of Agriculture National Environmentalist Award.
In addition to the appointments made by the governor, he also announced his opposition to the WaterFix (also known of the Twin Tunnels) as currently configured. However, he did indicate that in light of the state's water supply becoming less reliable and a growing population placing an increasing demand on an unpredictable supply, he is in favor of a single tunnel in the state's fragile estuary.
He emphasized the need for single tunnel saying, "The status quo is not an option. We need to protect our water supply from earthquakes and rising sea levels, preserve delta fisheries, and meet the needs of cities and farms … Our first task is to cross the finish line on real agreements to save the Sacramento-San Joaquin Bay Delta."