In the Spirit of Giving – The Adoption of Paradise Irrigation District for Christmas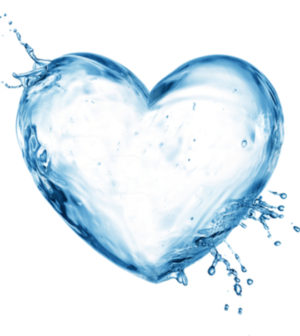 If there is more joy in giving than in receiving then the employees and board members of South Coast Water District (SCWD) – and numerous other water agencies must have very joyful hearts these days!
The destruction that rained down upon the small town of Paradise, in northern California, was well documented this fall when the deadliest and most destructive wildfire in California history swept through the town. The fire covered over 150,000 acres and destroyed 18,804 structures. Most homes were lost within the first four hours of the raging inferno. Tragically, the fire caused at least 86 deaths and injured 17 others.
Dennis Erdman, SCWD's vice president reflected on the Paradise tragedy at the end of the board's November meeting. Erdman had interviewed for a position with Paradise Irrigation District (PID) many years ago and had always felt a connection with the small town.
"What is an agency to do to get up off its feet," said Erdman. "I don't want this moment to pass without reflecting on how we can lend a hand to another utility."
Jody Brennan, clerk for the SCWD Board, was motivated by Erdman's thoughts and got to work. Over ninety percent of PID's employees lost their homes in the fire. Some, like Jeff Hill, told NBC News, "I've lived here my whole life so that I couldn't imagine going anywhere else." Jeff lost his home in the fire and plans to rebuild.
She contacted the general manager at the PID to see if SCWD could adopt the Paradise employees for Christmas. The general manager replied within minutes and was exuberant. Throughout the next few days, the employees of South Coast Water District contributed money towards a gift card fund in hopes of providing each of PID's employees with a $50 gift card.
But Brennan was just getting started. Like the little engine that could, she contacted the Board Secretary at the Santa Margarita Water District to see if their employees would be interested in doing the same financial collection. On that very same day, she heard from the Municipal Water District of Orange County who not only wanted to join the effort but share the situation with 33 member agencies.
Brennan reached out again to PID's general manager about the effort gaining momentum. He responded that they would truly appreciate any additional help. SCWD's "little engine" gained momentum among regional water professionals to provide another agency in need with gifts cards and much-needed equipment. Yorba Linda Water District even donated surplus trucks and other districts began raising money and looking at how they could also help.
With the support and momentum from Erdman, Brennan and the SCWD team, and the additional support of numerous other agencies, the goal of $50 for each PID employee was not only met but far exceeded. On December 17, South Coast Water District sent holiday cards to each of Paradise Irrigation District's 40 employees with gift cards of $100 per employee.
According to a press release from SCWD, "We hope our gift cards will bring a little joy during a very difficult time. Paradise Irrigation District you are in our thoughts and hearts this holiday!"