Kathleen Tiegs Elected to CA Special Districts Association Board of Directors for 2020-2022 Term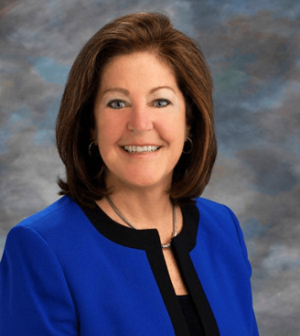 Long-time Cucamonga Valley Water District (CVWD) Board Member Kathleen J. Tiegs was recently elected for the 2020-2022 term with the California Special Districts Association (CSDA) Board of Directors. CVWD strives to maintain a leadership role within industry trade groups in order to have an influence on legislative and regulatory issues.
CSDA is an advocacy association representing the needs of special districts throughout California. For 50 years, CSDA has provided cost-efficient programs and representation in the State Capitol. The association boasts a membership of over 1,000 organizations throughout California and includes a myriad of independent special districts including irrigation, water, park and recreation, cemetery, fire, police protection, library, utility, harbor, healthcare and community services districts.
"I am honored for the opportunity to serve CSDA and its members in this capacity," commented Director Tiegs. "CSDA is an essential statewide network that highlights the critical services all special districts provide to people throughout the state."
A Rancho Cucamonga resident for more than 60 years, Tiegs was elected to the CVWD Board of Directors in November 2005 and has enjoyed a distinguished career in water resource management after working for a wholesale water agency for over 30 years. She serves as the past President of the Association of California Water Agencies (ACWA) Board of Directors and Executive Committee. Director Tiegs was also appointed as the Southern California Water Coalition Chair for 2019-2020.
In addition to Tiegs's statewide representation, fellow CVWD Board Member James Reed is serving as the current president of the Association of San Bernardino County Special Districts (ASBCSD), a chapter of CSDA. Additionally, he serves as a member of the Association of California Water Agencies (ACWA) Energy Committee and he also represents CVWD on the Water Resources Institute Community Advisory Board. Reed is a recent retiree from the wastewater industry after 25 years of service.