Lake Oroville Thermalito Diversion Pool open for Memorial Day; Free Summer Weekends Announced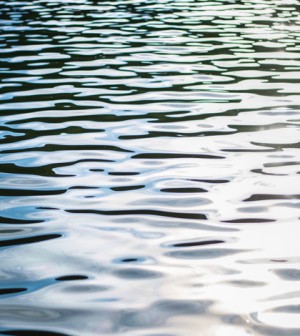 While construction and repairs continue on the Oroville Dam, summer recreation activities are opening for some portions of the Oroville State Recreation Area (SRA). The California State Parks and the California Department of Water Resources (DWR) have announced the Thermalito Diversion Pool and the trails along its northern shore at Lake Oroville State Recreation Area will be open to the public for Memorial Day weekend, from 8 a.m. to sunset. After Memorial Day, this portion of the park will be closed again so crews can resume construction on Burma Road.
Although DWR has modified the operations of construction vehicles at the dam and certain roads, the public will have an opportunity to get a safe and up-close view of ongoing construction at the Lake Oroville spillways. The weekend's construction modification will allow the public to use the Diversion Pool and fishermen, hikers and bicyclists will have access to 3.25 miles of the Brad Freeman Trail.
Kayakers are also welcome to launch in the Diversion Pool and enjoy about 3 miles of recreation access. State Parks staff and volunteers will be leading a hike on Saturday, May 26, beginning at 9 a.m. Interested hikers must sign up prior to the hike either in person at the Lake Oroville Visitor Center or by calling 530-538-2219.
"This will be a great opportunity for hikers, bikers, fishermen and kayakers to enjoy this beautiful stretch of waterway on one of the most popular weekends for recreation at the Lake Oroville State Recreation Area," said Lisa Mangat, California State Parks director.
The Memorial Day weekend temporary reopening of Thermalito Diversion Pool includes different access, road closures and restrictions, including:
Closures: Due to anticipated crowds, access to the area will be located off Thompson Flat Cemetery Road. The traditional entrance off Cherokee Road will be closed this weekend.
Parking & Restrooms: Parking is limited. Restrooms will be available at the parking lot, at the end of the trail and at the existing facilities on Burma Road.
Equestrians: Horses are not allowed on this portion of the Brad Freeman Trail. It is a bicycle and hiking trail only.
Trailers: Park officials are prohibiting trailers from entering the area.
Digging Activities: All park features are protected. Gold panning, metal detectors, and tools used for digging are prohibited.
"We know how important this recreation area is to the Oroville community and others that visit from out of town, and we're happy that we were able to collaborate with State Parks on this opportunity," said DWR Director Karla Nemeth.
Also of note for the summer recreation season is the free day use and boat launching at Oroville SRA on specific days this summer. Fees for these activities will be waived to all visitors on the following Thursdays and Fridays – June 7-8, July 5-6, August 2-3 and September 6-7. DWR will reimburse California State Parks for revenue that would have been collected as well as any incremental operating costs associated with the free-access days. The free access applies to day use and boat launching only.
The 30,000-acre Lake Oroville State Recreation Area offers a wide variety of outdoor activities including camping, picnicking, horseback riding, hiking, sail and power boating, water-skiing, fishing, swimming, boat-in camping, floating campsites and horse camping.
"Lake Oroville is one of the gems of California's state park system," said Mangat. "The state recreation area has something to offer to everyone with the wide variety of activities available and allows families to connect with the outdoors. We hope the awareness created from this free access program invites people to seek the amazing opportunities available at Lake Oroville."