Los Angeles Sanitation earns two Awards for Leadership and Excellence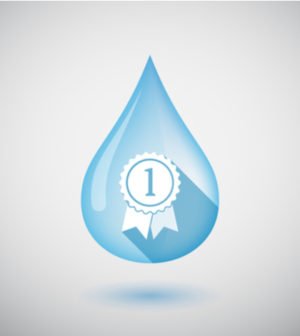 Los Angeles (LA) Sanitation was recently honored with two awards, one from an international agency and the other from a national association. Both awards acknowledged the city's One Water LA Plan of increased public awareness of water challenges especially after California's historic five-year drought.
The international award from the Leading Utilities of the World, a U.K.-based network of global water and wastewater utilities, recognized the LA Sanitation for its One Water Plan as well as its green infrastructure, pollution control, resource recovery, sewer spill reduction, stakeholder engagement, water recycling and watershed protection.
The One Water LA Plan also separately received the National Environmental Grand Prize for Planning from the American Academy of Environmental Engineers and Scientists, based in Annapolis, MD, for its 2018 Excellence in Environmental Engineering and Science Awards.
The water-related challenges faced by Los Angeles – including increased water demands, an aging infrastructure, more stringent regulations and a dependence on imported water – motivated the city to develop a collaborative approach in managing the city's watersheds, water resources, and water facilities in an environmentally, economically and socially beneficial manner. The One Water LA Plan provides the framework for city departments, regional entities and stakeholders to work together on the big water picture – water supply, water uses, environmental needs, and long-term challenges and solutions.
Angelenos are seeking creative ways to manage water resources, and the One Water LA Plan, which builds on the previous success of the city's Water Integrated Resources Plan (IRP), allows for true collaboration to secure the city's water future. The city of Los Angeles has stated that One Water LA will lead to smarter land use practices, healthier watersheds, greater reliability of its water and wastewater systems, increased efficiency and operation of utilities, enhanced livable communities, resilience against climate change and protection of public health.
Led by Los Angeles Sanitation and the Los Angeles Department of Water and Power, the One Water LA 2040 Plan includes numerous partnerships and incorporates fourteen city departments and six other regional agencies. The plan has been shaped by participation from more than three hundred stakeholders and a Stakeholder Advisory committee comprised of ten advisors from a variety of backgrounds, including nonprofit environmental groups, neighborhood councils, academia and the business community.
"LA Sanitation is known for thinking outside of the box, and this is no different," Enrique C. Zaldivar, LA Sanitation director and general manager, says. "We look at every challenge as a leadership opportunity, and in the case of One Water LA, we spearheaded the planning effort to encourage changing the way we think about water as part of Mayor Garcetti's Sustainability pLAn. We are honored to be recognized both as a Utility of the Future and specifically, for our work with One Water LA."