Metropolitan Welcomes San Fernando Vice Mayor Sylvia Ballin's Return to District's Water Board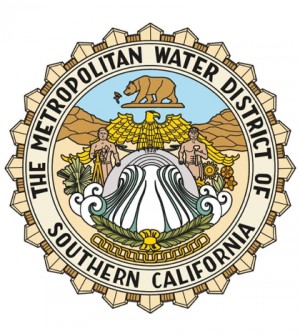 San Fernando Vice Mayor Sylvia Ballin has returned to Metropolitan Water District (MWD) of Southern California's Board of Directors effective earlier this month. Ballin had previously served on the MWD from September 2007 to November 2018. Yazdan T. Emrani had replaced Ballin on the MWD board last November. Ballin is the city of San Fernando's representative to MWD's  38-member Board of Directors.
Now serving her third term on the San Fernando City Council, Ballin was first elected in 2011 and served as mayor from 2014 to 2015 and again from 2017 to 2018. Ballin spent six years on San Fernando's Transportation and Safety Commission prior to her election as a city council member.
Ballin is a veteran MWD advocate. She worked at the water district for 21 years and retired in 2007 as a principal administrative analyst in the facilities management section. In addition to her various positions and responsibilities at MWD Ballin served on several employee organizations. These included serving as president of the Women's Association for Equal Opportunity and the Hispanic Employees Association, and as vice president of the Native American/Alaskan Native Employees Organization and the American Federation of State, County and Municipal Employees Local 1902, Group 12.
Ballin was born in East Los Angeles and graduated from Garfield High School. She earned associate of arts degree from Los Angeles Mission College and went on to earn a bachelor's degree in business administration from the University of La Verne. She and her husband, Gary, raised two children and have four grandchildren.
Ballin, a longtime San Fernando resident, chairs the California Latino Water Coalition Foundation and is president of the Independent City Finance Authority. While a councilmember, she has established a scholarship program administered by the San Fernando Education Commission and initiated a Foster Care Fun Day Picnic for local foster children.