Michael Ryan Announced as Acting Director for Reclamation's Mid-Pacific Region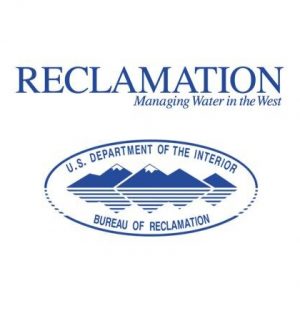 With a career at the Bureau of Reclamation tht spans 36 years, Michael Ryan is well-acquainted with the agency. He was announced as the acting director for Reclamation's Mid-Pacific Region on Monday by Reclamation Commissioner Brenda Burman. Ryan is currently the senior advisor to the commissioner.
"Mike brings a wealth of experience in water and power operations and resource management," said Commissioner Burman. "As acting regional director, Mike will help provide continuity in Reclamation's role in implementing the President's Memorandum on Promoting the Reliable Supply and Delivery of Water in the West."
On October 19, President Donald Trump signed The Presidential Memorandum directing the departments of the Interior and Commerce to ensure western water users have the most abundant water and power supplies possible. This memorandum includes pinpointing barriers that potentially burden water customers in the Klamath Irrigation and Central Valley Projects. Additionally, the memorandum directs the federal departments to develop a proposed plan to suspend, revise or rescind any regulation or procedure that unduly burdens water users from abundant water and power supplies.
Ryan's Reclamation career includes having previously served as Reclamation's Great Plains regional director for 12 years. He has worked in facility operation and maintenance, dam safety and river restoration programs across the West. Ryan also served as the Klamath Area Office Area manager.
Additionally, as the Northern California Area Manager in Redding, CA, Ryan managed nine dams that stored and delivered water for irrigation and municipal use, and six associated power plants. He was also the chairman of the Trinity Management Council where he was tasked with developing and implementing the Trinity River Restoration Program and advising the Secretary of the Interior on Trinity River anadromous fishery restoration issues.
Ryan earned his Bachelor of Science degree in civil engineering in 1984 from Montana State University Bozeman. He is also a registered professional engineer and a native of Deer Lodge, MT.