New Melones Lake Park announces new manager, publishes spring activities calendar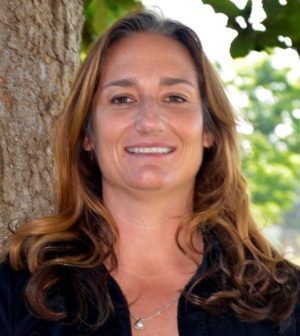 Long-time Bureau of Reclamation employee Cynthia Davenport has been selected as the New Melones Lake Park manager and will assume the responsibilities for the daily operation and maintenance of the recreation resources at the Northern California site of New Melones Lake in Sonora.
Davenport became an environmental steward early in her career. She was first employed by the East Bay Conservation Corps (EBCC) in Oakland where she worked on restoration projects in various parks and creeks. After leaving the EBCC she worked for the Alameda County Clean Water Program, provided public education programs on reducing water pollution.
Davenport moved to Sonora in 2005 to work for Reclamation as an administrative secretary at New Melones Lake. Inspired to become a park ranger, she attended Columbia College in Sonora where she studied natural resources. She subsequently held positions as a park ranger, supervisory park ranger, and park manager over her 19-year federal career.
New Melones Lake offers boat launching, camping, fishing, hiking, biking, horseback riding, and many more outdoor recreation opportunities. New Melones Lake has just released their Spring 2018 recreation program calendar which features ____ special activities in late March and throughout April.  All events are free but children under 18 must be accompanied by an adult.
Special events for the next six weeks include:
Table Mountain Trek
Sunday, March 25 and Saturday, April 7, 10 a.m.
Will the late winter rains reveal a kaleidoscope of flowers and replenished vernal pools? Join park rangers and explore the unique habitat and geology of Table Mountain. This is a challenging three-mile hike to the top with grand views of New Melones Lake and the surrounding area. Meet at Shell and Rawhide Roads.
New Melones Dam, New Melones Lake Dam Overlook 
Saturday, March 31 and Sunday, April 15; 10 a.m. to 2 p.m.
This spring the dam overlook gate will be open for four weekend days. A park ranger will answer questions about the dam and history of New Melones Lake. The overlook is off of Old Melones Dam Rd./Peoria Flat Rd., which can be reached by taking O'Byrnes Ferry Rd. from Hwy 108.
Peoria Mountain
Saturday, April 14, 10 a.m.
Enjoy fantastic views of the Stanislaus River Canyon and New Melones Lake while breathing the Mother Lode's fresh air. This is a challenging four-mile loop hike to the top of Peoria Mountain. The hike begins at the end of Old Melones Dam Rd./Peoria Flat Rd., which can be reached by taking O'Byrnes Ferry Rd. from Hwy 108.
Angels Creek Trail CLEAN UP
Sunday, April 22, 10 a.m.
Celebrate Earth Day with a hike on the Angels Creek Trail and learn what plants and animals can be found at New Melones Lake. In recognition of Earth Day participants will help pick up trash along the trail. Meet in the Glory Hole Entrance Station and caravan to the Angels Creek Trailhead. Participants will be issued a parking pass for the event.
Heron Point Hike, Tuttletown Recreation Area
Saturday, April 28, 10 a.m.
Discover what nature has to offer on a fresh spring day along Heron Point Trail. Enjoy a leisurely three-mile hike. Participants will be issued a parking pass for the event. Meet at Tuttletown Entrance Station.
Participants in these special events should be prepared for the day's weather — wear sturdy shoes, weather appropriate clothing (i.e. hats) and bring water and snacks foreach person in your group. Don't forget to wear and bring sunscreen. Guests from out-of-the-area are encouraged to make arrangements for lodging, etc. at least 14 days in advance of a program.
Reservations should be made in advance to participate in each special event. For reservations or information, contact Ranger Mike McGraw at 209-536-9094 ext. 233, or email mmcgraw@usbr.gov. Additional special events at New Melones Lake for May and June can be found at: https://www.usbr.gov/newsroom/newsrelease/detail.cfm?RecordID=61832.