Nine California Tribes Receive Nearly $1.5M from BOR for Technical Assistance in Water Development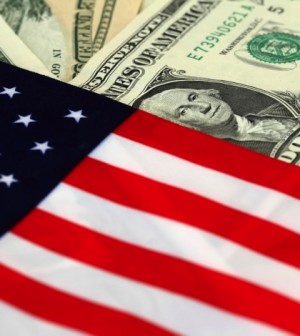 As part of awarding $3.4 million to 19 tribes across the western United States, the Bureau of Reclamation has provided $1,499,350 to nine California tribes for technical assistance to develop, manage, and protect their water and related resources. The funding will be provided to the tribes as grants or cooperative agreements.
The Native American and International Affairs Office in the Commissioner's Office serves as the central coordination point for the Native American Affairs Program and lead for policy guidance for Native American issues in Reclamation. The recently awarded funds from Reclamation have been made available through Reclamation's Native American Affairs Technical Assistance to Tribes Program.
The nine grants/cooperative agreements between Reclamation and the California tribes include:
Bear River Band of the Rohnerville Rancheria $200,000 For Singley Hill well production and treatment facilities
Big Valley Band of Pomo Indians $98,746 For water supply well completion
Cahto Tribe of the Laytonville Rancheria $200,000 For baseline stream monitoring and planning
Colusa Community Council $200,000 For community water system improvements
La Jolla Band of Luiseno Indians $65,299 For drinking water supply improvements
Hoopa Valley Indian Tribe $181,980 To assess threats to drinking water supply
Pinoleville Pomo Nation $194,303 For Ackerman Creek environmental streamflow conservation projects
Quartz Valley Indian Community $159,022 For a water resource management model
Round Valley Indian Tribes $200,000 For a groundwater model for basin-wide groundwater management plan
"This funding provides the opportunity for Reclamation and the tribes to collaborate in finding the most effective and efficient ways to improve water reliability for these tribal communities," said Reclamation Commissioner Brenda Burman.
In addition to the funds for the nine California Tribes, ten other western United States tribes will share the remaining $1.9 million. This includes three tribes in Arizona, two each in in Idaho, Oklahoma, Washington and one tribe in Oregon. For additional information on this and other programs for native American tribes, go to: https://www.usbr.gov/native/.