Operation Gobble — California American Water's Turkey Distribution in Monterey County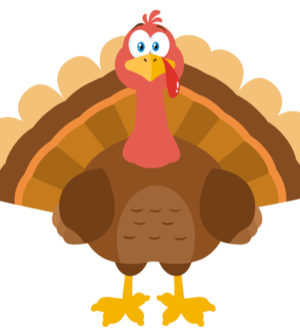 Some 425 turkeys were distributed on Fri., November 9 by California American Water (CAW) to three Monterey County non-profit agencies as part of CAW's annual "Operation Gobble" program. The three agencies – Boys & Girls Clubs of Monterey County, Monterey County Food Bank, and Salvation Army – will distribute the turkeys to the families in greatest need during t he Thanksgiving season.
"California American Water takes great pride in serving the Monterey Peninsula and we do our best to support community organizations throughout the year, especially during the holidays," said General Manager Chris Cook. "It's a time when we all reflect on just how fortunate we are and how we might be able to help those in need."
In addition to the turkey distribution, CAW employees also volunteered to help prepare and serve holiday meals for the needy in their local area. Meals were cooked and served on Wednesday, November 14th and Thursday, November 15th at the Boys & Girls Club in Seaside.
Ron Johnson, president and CEO of the Boys & Girls Clubs of Monterey County, shared his appreciation and gratitude to CAW saying, "California American Water Company is wonderful. They donate 175 turkeys to our Boys & Girls Club families and Cal Am employees volunteer to help prepare, and serve a special holiday meal for our kids. This year, thanks to Cal Am, we will serve more than 1,000 meals and provide 100 families with a food box."
KSBW, Channel 8 television in Monterey County reported in April that a new homeless census showed the rate of homelessness in Monterey County is two points higher than the state average of 17 percent. A 2017 census report found nearly third (32 percent) of homeless individuals are living in their cars while 25 percent are living on the streets. Only 11 percent are residing in shelters.
Operation Gobble is an annual holiday campaign was initiated in 1988 by the California Water Association and has fed hundreds of thousands of people in need. It is a joint philanthropic venture between California's investor-owned water companies, local nonprofit organizations and policymakers to distribute turkeys and donations to families during Thanksgiving.
California American Water, is a wholly owned subsidiary of American Water that provides high-quality and reliable water and/or wastewater services to more than 600,000 people. American Water is headquartered in Voorhees, NJ and employs more than 7,000 dedicated professionals who provide drinking water, wastewater and other related services to approximately 15 million people in 32 American states and Ontario, Canada.