Palmdale Water District Hires Adam Ly as New Assistant General Manager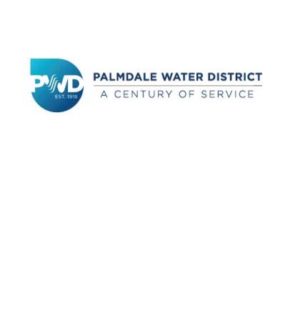 Water industry veteran Adam Ly has recently been hired as the new Assistant General Manager (AGM) at Palmdale Water District (PWD). Ly most recently worked at for Downey-based Liberty Utilities (LU) California, a private utilities company which provides services in Arizona, Texas and California including sites in Apple Valley and Compton.
"Adam brings a wealth of experience and knowledge of the water business," said PWD General Manager Dennis D. LaMoreaux. "I know he will have a positive impact on PWD through the position of AGM."
Ly has 22 years working in both Southern California's public and private water sectors. He double majored while at California State Polytechnic University, Pomona earning Bachelor of Science degrees in Chemical Engineering and Chemistry. He later earned his Master of Business Administration from the same university.
Ly began his water industry career working for Metropolitan Water District as an intern while in school in the 1990s. After earning his degrees, he was employed with the city of Riverside as a Water Quality Manager and the city of Pomona as a Water Quality Engineer. He next worked for the city of Anaheim as a Senior Chemist and a Principal Chemist. In between his two position with the city of Anaheim, Ly spent three years at a biomedical research equipment company. While at Liberty Utilities California Ly worked in water quality and business opportunities.
His vast experience at other agencies has provided him with the background needed to oversee some 50 PWD employees in four departments – Information Technology, Operations, Engineering and Facilities. Ly has worked in labs, operations and in the business functions of water agencies. He has extensive knowledge of filtration systems including ionic exchange, membrane and granular activated carbon (GAC). PWD used the GAC system.
Ly acknowledges that his first love in the water industry is operations. Commenting on both his background and his future with PWD Ly said, "I did move around a lot, and it was time for me to finally find a home where I can stay long term. I want to take everything I've learned ad use it to help PWD envision the future in terms of what the expected growth is and how we plan to meet that. I want to contribute to PWD's success."
Ly is licensed by the state of California as a civil engineer and has earned the highest level of water certifications – Water Treatment T5 and Water Distribution D5. Additionally, Ly has a Water Quality analyst Level 4 certification from the American Water Works Association, the largest organization of water supply professionals in the world.
PWD recently held its centennial anniversary with a community celebration attended by local dignitaries and elected officials and more than 600 community members. Festivities included the unveiling of the district's mascot, Aquadog, who has undergone a makeover, the presentation of PWD's new book detailing its first 100 years of service and the display of memorabilia PWD has collected that will be sealed in a time capsule to be opened at the district's 200th anniversary.